Legendary Porn Actress Tera Patrick
stars in rare Indonesian Horror Production!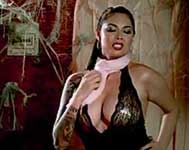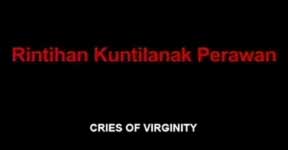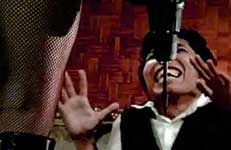 Original Indonesian title RINTIHAN KUNTILANAK PERAWAN [Cries of Virginity

director: Yoyok Subagyo (as Yoyok Dumprink)
starring: Tera Patrick · Angel Lelga · Andreano Philip · Catherine Wlson · Christian Nino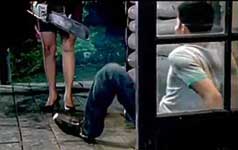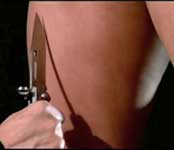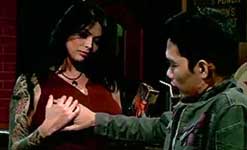 A rock-n-roll band called the Kerens has secured a lucrative performance gig nightly at Sulek's Club. But owner Mike complains to their manager that "the band must start playing better 'cause he's losing money on them." The guys are given one month to improve. Rather than getting serious about their craft, the group decides to follow the Semar Mentok [Mantera for Wealth], an ancient ceremony that involves drinking the blood of a deflowered virgin. At the club, Rifky and his band members pour liquor into buxom Alice until she finally agrees to go home with them and give up her rosebud. The mantera works and the Kerens become a super popular band, especially after the release of their hit I Love Virgins. However, Alice - now possessed by a consuming bloodlust curse - is on a nightly quest to seduce and slaughter any male at random.
Alice is played by American porn star Tera Patrick (speaking English throughout), born Linda Ann Hopkins in 1975 to a Thai mom and Caucasian dad. She was signed to a modeling contract for the prestigious Ford Agency (at age 13) but quit the business five years later to attend college and get a degree in microbiology which led to a nursing career. Tera began moonlighting as a model for fetish men's magazine and dove into porn in 1999. She was named "One of the 100 Sexiest Women in the World" in FHM magazine (2006). After starring in 100 adult films, Tera went to Indonesia for this movie directed by Yoyok Subagyo.
And that brings us to Yoyok Subagyo, a former television director who uses different pseudonyms depending on the type of movie he's making. He signed this project as Yoyok Dumprink, so that means it's a horror film. Some of Yoyok's projects are - to be kind - juvenile and sophomoric, packed with tit-n-fart jokes (e.g., DEMON MERMAID GHOST or GHOST OF THE VIRIGN GIRLFRIEND). But this one has none of the slapstick or lowbrow humor. It is truly wide-eyed, exploitation horror. Most of the humor consists of in-house jokes. For example, one of the cops investigating a murder [see photo, below, mid center] is clearly wearing a name patch: M. RIZAL. This is obviously a salute to Indonesia's top horror filmmaker Rizal Mantovani (of CHANTING and WATERFALL OF PENGANTIN fame).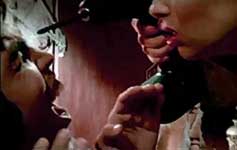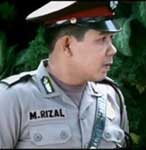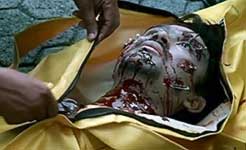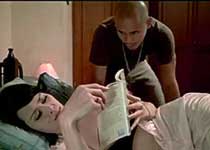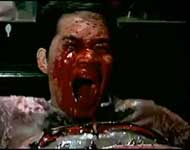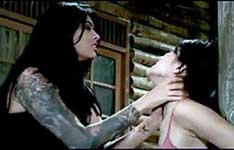 An Indonesian production with English subtitles; widescreen uncut (73 minutes)
NTSC DVD format, encoded for ALL REGION, playable on any American DVD machine.
Extras include Indonesian theatrical trailers.

Graphic Violence/Gore/SemiNudity/
Strong Sexual Situations/Rape/Sexual Brutality
Suggested for Mature Audiences