This is an Adults Only Hardcore (XXX) Motion Picture
The film and the images on this page are intended for Age 18+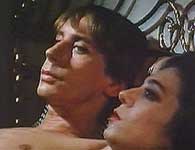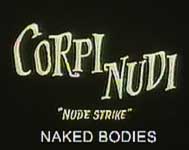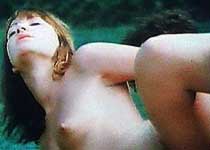 Original Italian title CORPI NUDI [Naked Bodies] also known as NUDE STRIKE
and NACKTE LUDER IM SEXWAHN [Naked Babes in a Sex Craze] (Edited version)

director: Anasi Damiani (as Joseph Mallory)
starring: Gianni Dei · Marisa Mell · Rosy Navarro · Femi Benusi · Guia Lauri Filzi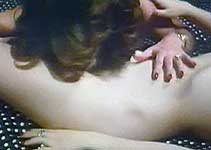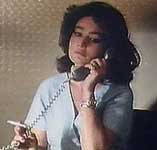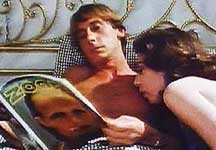 WTF? So many questions. How? What? Why? Quite simply: WTF?
Gianni Dei plays Lorenzo, a young photographer confined to a wheelchair after losing the use of his legs in a traffic accident. This traumatic handicap thrusts him into a deep depression. Lorenzo watches porn all day. His longtime girlfriend Ines continues keeping him company and often parades around the apartment in the nude. Lorenzo is frustrated by his inability to have sex, especially after being such a stud for most of his life. He is also convinced that Ines misses fucking even though she denies it. After Lorenzo reminisces with an old flame, Marisa Mell, about the complexities of female|male relationships, he convinces his best friend Mario to rape Ines for her own good.
Lissome Gianni Dei has starred in 50+ cult films since the early '60s, these include SINS OF MADAME BOVARY, SPIRITS OF DEATH, GIALLO IN VENICE, DELITTI (Crimes), et al. Interestingly, he is best known for his motionless role of a comatose patient in Mario Landi's very lurid PATRICK STILL LIVES. He is joined here by Femi Benusi, the mega popular siren from almost 100 movies between 1963-83 (TARZANA THE WILD GIRL, STRIP NUDE FOR YOUR KILLER, POPPEA: A PROSTITUTE IN SERVICE OF THE EMPEROR, THE BLOODSUCKER LEADS THE DANCE, and many more). This would be her final film.
Softcore actress Rosy Navarro - playing Ines here - steps into hardcore territory with fellatio, cunnilingus and copulation. Seemingly, her career ended with this movie. It's also very surprising to see bombshell star Marisa Mell in this project. She was born Marles Moitzi in Austria and was married briefly to Henry Tucci in the early '60s. Over the years, she was romantically linked to Alain Delon, Warren Beatty, Robert Evans, Roman Polanski, Jess Franco and the Shah of Iran. Marisa made 75+ films in the 30 years between 1960-90 (including Lucio Fulci's PERVERSION STORY, THE CHAINED and the dark birth-of-the-devil thriller OBSCENE DESIRE) but she became an "overnight sensation" in 1968 after playing Eva Kant in Mario Bava's DANGER DIABOLIK. For most of her career, Ms Mell was dangerously addicted to cocaine, resulting in numerous legal and health problems. She died from throat cancer at the early age of 53 in May 1992.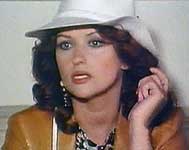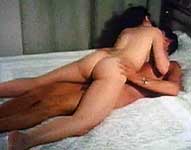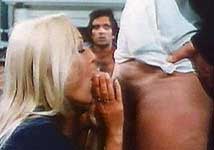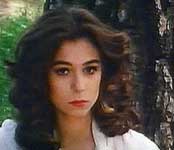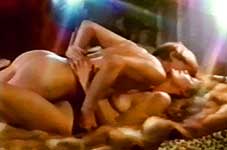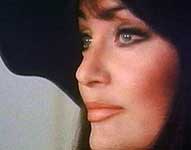 An Italian Hardcore (XXX) film with English subtitles; fullscreen;
88 minutes; NTSC DVD format, encoded for ALL REGION,
playable on any American DVD machine. Extras include various trailers.




Graphic Sexuality (XXX)/Male and Female Nudity/Adult Sexual Themes
for Adult Audiences Only 18+