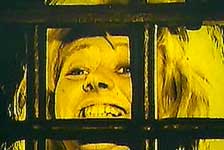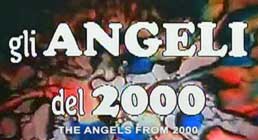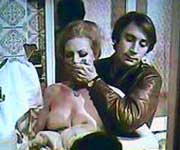 original Italian title: GLI ANGELI DEL 2000 [The Angels from 2000]

director: Lino Ranieri (as Honil Ranieri)
starring: Eleonora Rossi Drago · Ivano Davoli · Gianni Dei · Evy Marandi · Franco Citti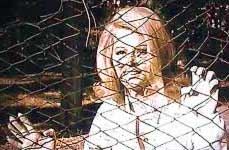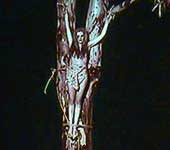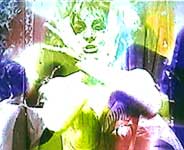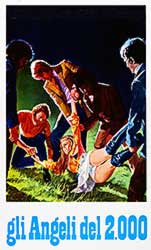 After several years of selling drugs and criminal activity, Marco is having doubts about his lifestyle. After meeting a younger girl named Vickie, he starts dreaming of leaving the racket and getting married. But after the Crime Boss teaches him a lesson, Marco soon realizes that he's stuck. And everyone close to him is at risk of being hurt.
The late '60s was a rich breeding ground for experimental cinema in Italy. This film, for example, is a wash of Acid Swabs and stark overly-saturated black-n-white visuals punctuated by Marlo Molino's psychedelic garage music.

The best examples of Euro Counter-Culture "hidden gems" are SEASON OF THE SENSES, HOT LOVE OF THE YOUTH, BLOOD SOAKED LAWN, and scripter Dario Argento's SEXUAL REVOLUTION.
An Italian film with optional ON/OFF English subtitles; widescreen format, (93 minutes),
DVD encoded for ALL REGIONS NTSC FORMAT; extras include theatrical trailers