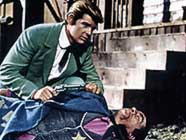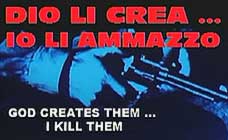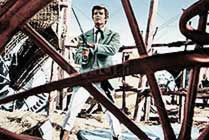 Original Italian title DIO LI CREA ... IO LI AMMAZZO [God Creates Them ... I Kill Them]
Also known as GOD MADE THEM ... I KILL THEM
director: Paolo Bianchini (aka Paolo Bianchi)
starring: Dean Reed · Peter Martell · Agnes Spaak · Piero Lulli · Linda Veras · Ivano Staccioli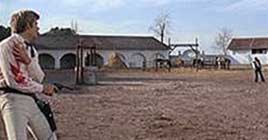 Written by cult director Fernando Di Leo (SLAUGHTER HOTEL, MILANO CALIBER 9, TO BE TWENTY), this macho Spaghetti Western from Paolo Bianchini tells the story of a notorious bounty killer named Slim Compton hired by a small border town to protect them from a gang of clever bandits who rob the outgoing gold shipments.
Director Paolo Bianchi (sometimes working under the Paul Maxwell pseudonym) was known for his very tough, no-nonsense westerns, especially I WANT HIM DEAD and GATLING GUN. As of this writing, he is still active today (in his late 80s) as a director in Italian television.
Dean Reed, playing bounty killer Compton here, was a 1960s American pop singer signed to Capitol Records. He never had a charted record in the States; however his third single Our Summer Romance was such a huge hit in South America that he went to tour there. Dean never returned. More popular than Elvis Presley, Dean Reed found tremendous fame in Chile and Argentina [where he also had his own television program].
As time passed, he became more and more vocal against America's involvement in Viet Nam and, in 1966, relocated to Italy where he began making Spaghetti Westerns. A bit later, Dean conducted a concert tour in the Soviet Union where he enjoyed the popularity of a mega star, eventually moving there in the early '70s. After a decade of superstar status in the USSR, he began showing an interest for returning to the USA (even recording a song called They Don't Know Me In My Hometown). But, in June 1986, Dean Reed was found dead under mysterious circumstances. It was rumored that his death may have come at the hands of the KGB but officially, he had committed suicide. His body was ceremoniously buried in Red Square, an honor typically reserved for Russian military heroes. Mr Reed was 47 years old.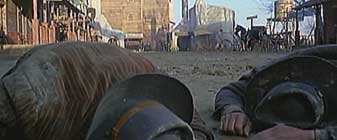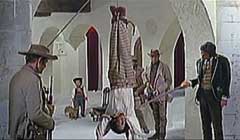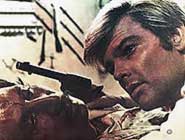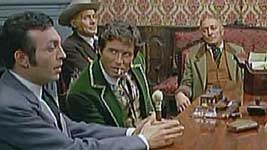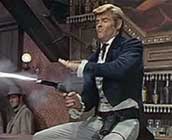 An Italian film; widescreen, uncut version (87 min.), in English language,
DVD encoded for WORLD FORMAT NTSC, playable on any American machine.
Extras include selected Spaghetti Western trailers.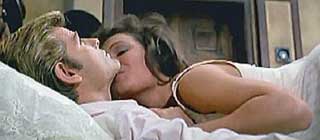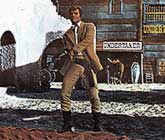 Violence/Sexual Themes
For Mature Audiences