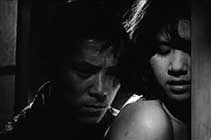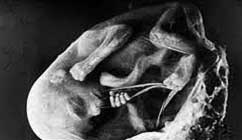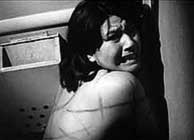 Original Japanese title TAIJI GA MITSURYO SURU TOKI [When The Embryo Goes Poaching]
also known as THE EMBRYO HUNTS IN SECRET and EMBRYO
director: Koji Wakamatsu
starring: Hatsup Yamane · Miharu Shima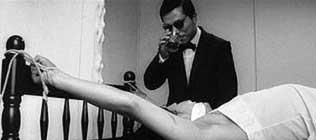 A man wants to have normal relationships with women but he is tormented by an uncontrollable fixation on sadism. No matter how hard he tries, he cannot subdue the dark passion. And his partner - a girl from his office - becomes a victim in his mania. Most of the film takes place within two rooms as the man tortures his woman with whips, razors and various other devices. He occasionally suffers from flashbacks which deal with previous misogynist sessions and even a vivid memory of his father beating his mother.
This was Koji Wakamatsu's first release for his own independent company. Obviously, with this project he treads in murky waters. Many critics say he purposely pushed the narrative to the extreme in hopes of antagonizing the government to move legally against him, thus creating free publicity. But the Nippon Film Federation had already lost a high-profile obscenity case against Tetsuji Takechi for BLACK SNOW earlier in the year and they took a hands-off policy towards censorship and this production specifically. Regardless, Wakamatsu's movie found an audience and became his first major hit. The film stands as a quintessential portrayal of a sado-sexual relationship.
Koji Wakamatsu is considered King of Japanese exploitation cinema, often called the Pink Godfather, responsible for at least 110 films between 1963-2012. Internationally, he is best known for VIOLATED ANGELES [based on Richard Speck's torture/massacre of a houseful of nurses in Chicago] as well as POOL WITHOUT WATER and his vicious 13 KILLINGS BY A SERIAL RAPIST. His later films concentrated on left-wing resistance politics, dealing topics like the oppression of the Palestinian nation and the Japanese underground. Due to those projects, Wakamatsu was blacklisted by the United States, which imposed a travel ban on him. In 2012, Koji Wakamatsu was killed in a car accident as he returned from the Tokyo-based TEPCO company, after a heated meeting over the Fukushima nuclear disaster. Mr Wakamatsu was 76.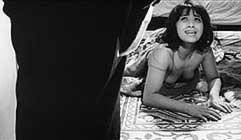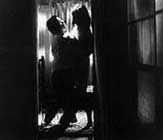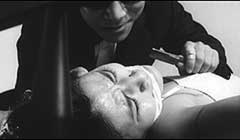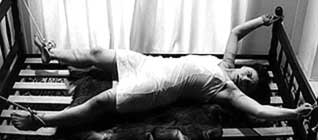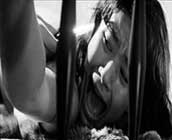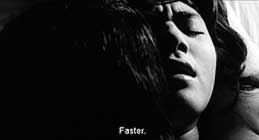 A Japanese film; widescreen, totally uncut version (72 min.), with option ON/OFF English subtitles,
DVD encoded for WORLD FORMAT NTSC, playable on any American machine.
Extras include selected Koji Wakamatsu theatrical trailers.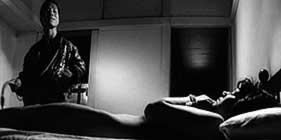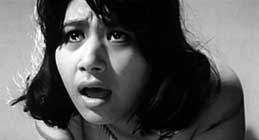 Graphic Violence/Sexual Brutality/Nudity/S&M
For Adult Audiences