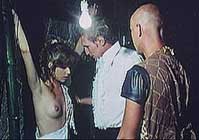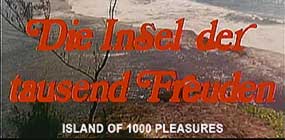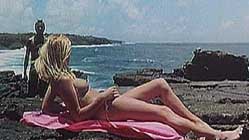 Original German title DIE INSEL DER 1000 FREUDEN [Island of 1000 Pleasures]
L'ULTIMA ISOLA DEL PIACERE [Last Island of Pleasure] (Italian title)
also known as TRIANGLE OF VENUS

director: Hubert Frank
starring: Olivia Pascal · Elisa Servier · Bea Fielder · Lilli Muratti · Philippe de Schiava (as Philippe Garnier)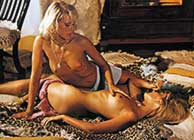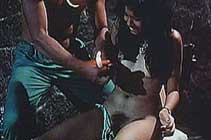 A washed-up tennis star, compulsive gambler Michael Levine, wagers his wife in a poker game. And loses to a slave dealer. He then begins a relationship with his wife's best friend who convinces Michael to murder wealthy aunt Lady Henriette, a woman who uses her island for a prostitution racket. Meanwhile, a female detective named Peggy (Olivia Pascal) is investigating the white slavery cartel and soon finds herself a victim on the deadly island.
This is a very unusual project for popular German actress Olivia Pascal, the 'girl-next-door beauty' who made a name for herself with a decade of Euro sex comedies (including FRUIT IS RIPE, POPCORN AND ICE CREAM, SUMMER NIGHT FEVER, COLA CANDY CHOCOLATE, et al) before moving to TV with the hit sketch-comedy series BANANAS.
Director Hubert Frank (born Hubert Franz Woisetschläger on September 27, 1925 in Czechoslovakia [now Czech Republic]) is a novelist, scripter and director of 25+ films. He is mostly known for his erotica shot in the 1970s, sometimes under the pseudonym of Jack Regis. His movies - always high on cinematic quality - tended to be a bit meanspirited (ANGEL AND THE BEASTS, CATHERINE CHERIE). He retired from the business in 1988 and today - in his mid 90s - lives quietly in Austria.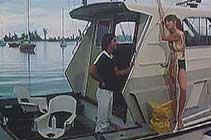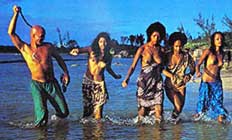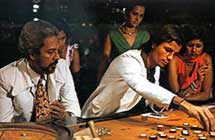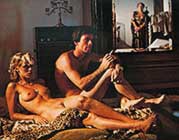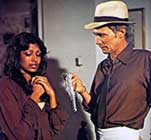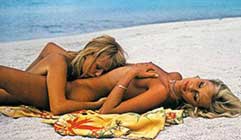 A German film; widescreen, uncut version (86 min.), in English language;
DVD encoded for WORLD FORMAT NTSC, playable on any American machine.
Extras include selected theatrical trailers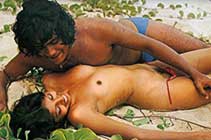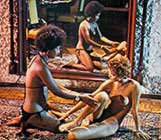 Graphic Violence/Nudity/S&M/Lesbianism/Sexual Brutality
Suggested For Adult Audiences