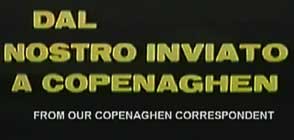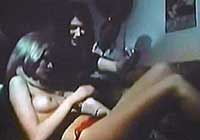 original Italian title DAL NOSTRO INVIATO A COPENAGHEN
also known as OUR ENVOY IN COPENAGHEN
and SINDROME INFERNAL [Infernal Syndrome] (Italian Re-Release)

director: Alberto Cavallone
starring: Maria Pia Luzi (as Jane Avril) · Antonio Casale (as Anthony Vernon)
Walter Fabrizio (as Alain N Kalsyi) · Tony Di Mitri (as George Stevenson) · Anna Ciucci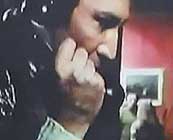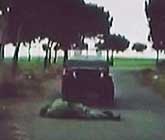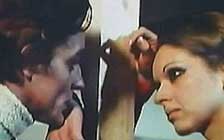 Two unhinged US Marines escape the Viet Nam war and take refuge in Copenaghen in this early (typically) underfinanced film from cult director Alberto Cavallone. The movie is essentially an anti-American rant. The central focus is the Viet Nam War and its consequences, with an unapologetic leftist slant. Horrified by the carnage, two American deserters defect to Copenaghen for safety, They are assisted by a shadowy peace group, more focused on embarrassing the USA. The ex-Marines are left to their own difficulties of surviving in an unfamiliar land.

Where Cavallone's political agenda is very obvious, he seems to constantly send a mixed message [eg, condemning the atrocity of the War while justifying his characters' own brutality towards humanity; and by making the peace group into a rather sinister organization with dark ties]. Perhaps, Cavallone is ultimately saying everything [and everybody] is fucked.
Despite the heaviness of the political tone, this is - after all - an Alberto Cavallone film. As such, he cannot resist the sleaze. One of his GIs is having an affair with a woman whose husband is gay which results in a bloody sex killing [see pic below, center] while the other Marine can only find work in a live sex show. Alberto Cavallone was a low-budget, anti-establishment filmmaker who notoriously pushed the envelope in the name of avant garde cinema. Some studio insiders insist that he was certifiably insane - a danger to himself, his crew and the Industry itself. His projects became more bizarre and inaccessible (see AFRIKA, MAN WOMAN AND THE BEAST, BLOW JOB, FEMALE BARBARIANS OF THE KON TRIBE, et al). Towards the end of his career, Alberto turned to XXX hardcore (BEING CAPTURED). Alberto Cavallone's career stopped abruptly when he died from heart failure at age 59 in 1997.
The film stars Maria Pia Luzi (using her Jane Avril pseudonym), a regular for many - if not all - Alberto Cavallone projects. She was also married to him. But before her Cavallone days, she made numerous genre classics, like PLANETS AGAINST US and ADVENTURES IN A MOTEL.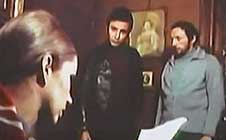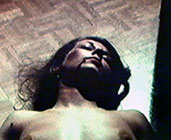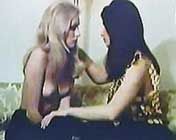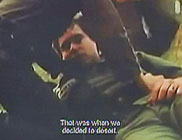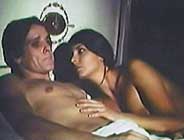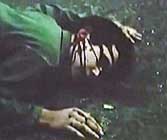 An Italian production (of limited quality, see screen shots) with English subtitles; fullscreen,
(86 min.), DVD encoded for WORLD FORMAT NTSC, playable on any American machine.
Extras include Alberto Cavallone trailers.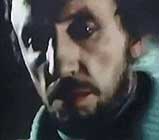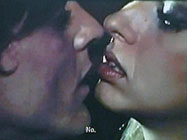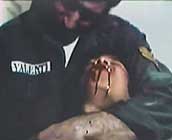 Graphic Violence/Nudity/Gay Theme/Sexual Brutality
For Adult Audiences