This is an Adults Only Hardcore (XXX) Motion Picture
The film and the images on this page are intended for Age 18+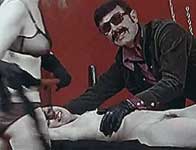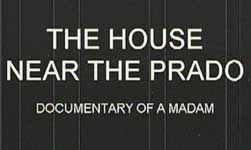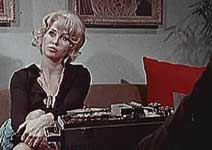 original American title THE HOUSE NEAR THE PRADO
also known as DOCUMENTARY OF A MADAM and PUSS AND BOOTS BROTHEL

director: Jean Van Hearn (as Godfrey Daniels)
starring: Marsha Jordan · John Barnum · Charles Napier · Linda York · Chesley Noone · Eve Orion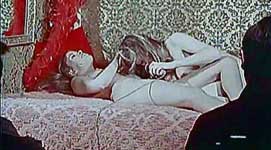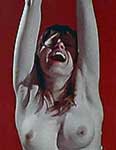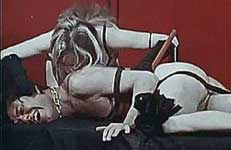 This is the explicit story of Maude Callahan, owner of Puss and Boots brothel outside Reno, Nevada. She recounts various examples of her unique business to a magazine journalist for an exclusive 'tell-all' article. As she describes the unusual sexual antics, the audience is privy to graphic visual stimulation.
Theatrical hardcore erotica was virtually nonexistent in 1968. The Mitchell Brothers had not opened their O'Farrell Theater in San Francisco as yet [that happened in 1969 with the big-screen showing of stag films under the title Split Beaver]. So, this film is something of a novelty. The government was enacting strict laws against porn - usually based on depiction of the angle of an erection (no more than 20%) - so, this hardcore movie managed to skirt the law by showing only flaccid dicks [see pic below, right]. But, obviously, the subject matter kept it from any kind of wide distribution and - ironically - totally buried it when the law became more lenient a few short years later.
Perhaps this movie would be completely forgotten if not for Charles Napier. Shot before Charles met Russ Meyer, this debut project leaves much to be desired. A young Napier is barely recognizable in his mustache, dark glasses, and fake hair [see pic below, center]. Cult actor Charles Napier is best known for the movies directed by Russ Meyer (Beyond the Valley of the Dolls, Super Vixens and Harry Cherry and Raquel). Through the '80s and '90s, he did a lots of TV work in the States while making movies for Italian studios (including Ruggero Deodato's CAMPING DEL TERROR, Antonio Margheritti's ALIEN FROM THE DEEP, and Umberto Lenzi's MEAN TRICKS). Mr Charles Napier died from a stroke at age 75, October 2011.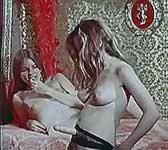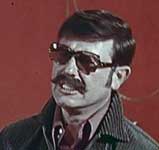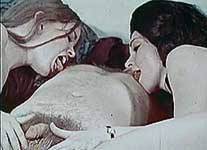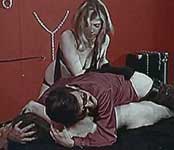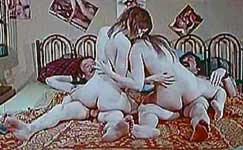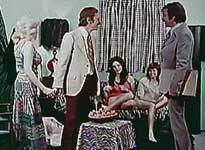 An American production in English language; fullscreen, (68 min.),
DVD encoded for WORLD FORMAT NTSC, playable on any American machine.
Extras include selected trailers.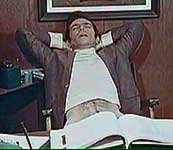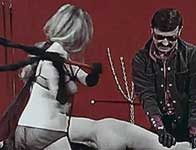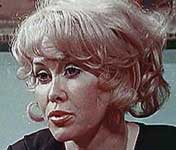 Explicit Male and Female Nudity/Hardcore 1968 Standards/S&M/Whipping
For Adult Audiences only 18+