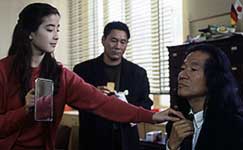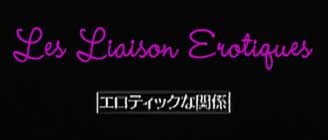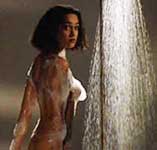 original Japanese title: EROTIKKUNA KANKEI [Erotic Liaisons]

director: Koji Wakamatsu
starring: Beat Takeshi Kitano · Rie Miyazawa · Yuya Uchida · Jennifer Galin · Kei Satô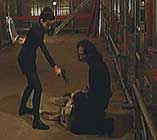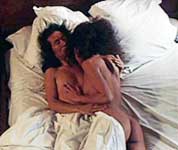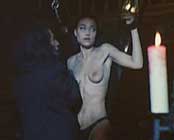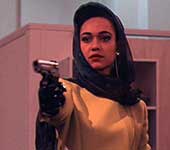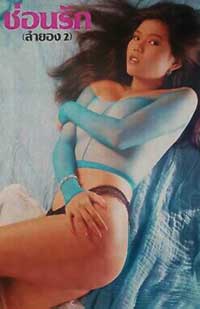 Kishin and Rie are a young couple trying to survive in Paris as private detectives. They find themselves is serious trouble when a gangster hires them to shadow his girlfriend Loraine to see if she's cheating on him. They do. And she is. In fact, this young woman has a virtual parade of lovers. And before long, she's sharing a bed with Kishin too. Loraine tries to convince him to help her kill boyfriend Okuyama, their client. Meanwhile, Rie discovers a link between the gangster and a multi-million dollar heist involving members of an affluent S&M club in Paris.

This is a near perfect film from Japan's revolutionary director Koji Wakamatsu, responsible for at least 110 films between 1963-2012. Internationally, he is best known for VIOLATED ANGELS, POOL WITHOUT WATER and WHEN THE EMBRYO GOES POACHING. His later films concentrated on left-wing resistance politics, the oppression of the Palestinian nation and the Japanese underground. Due to those projects, Wakamatsu was blacklisted by the United States, which imposed a travel ban on him. In 2012, Koji Wakamatsu was killed in a car accident as he returned from the Tokyo-based TEPCO company, after a heated meeting over the Fukushima nuclear disaster. Mr Wakamatsu was 76.
The cast here is perfect, headlined by Beat Takeshi Kitano in the charming yet sardonic role of gangster Okuyama. A decade earlier, costar Yuya Uchida moved from a lucrative career in music to acting with the controversial hit MOSQUITO ON THE 10th FLOOR. This was the debut film for TV star Rie Miyazawa. After a highly publicized romance with a sumo wrestler ended in disaster, her career sputtered to a stop. But she nicely bounced back and - after such successful movies as TWILIGHT SAMURAI and ASHURA - she is still acting today.
A Japanese film with optional ON/OFF English subtitles; widescreen format, (100 minutes),
DVD encoded for ALL REGIONS NTSC FORMAT; extras include selected Koji Wakamatsu trailers