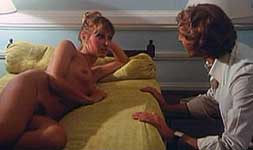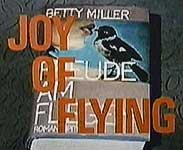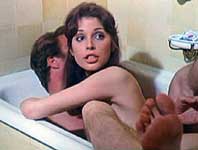 original German title SYLVIA IM REICH DER WOLLUST [SYLVIA IN THE EMPIRE OF DESIRE]
also known as SEX AT 7000 FEET and EROTIC WAYS

director: Franz Josef Gottlieb (as F. J. Gottlieb)
starring: Corinne Cartier ˇ Olivia Pascal ˇ Gianni Garko ˇ Ajita Wilson ˇ Betty Verges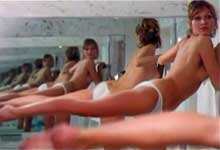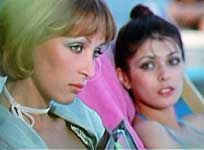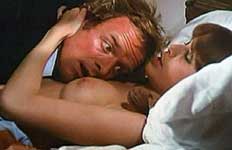 Sylvia is reading a book about the wonders of sex, lust and female orgasms. She is sadly frustrated by the drastic contradictions between what is written in Betty Miller's book and the reality of her own dreary sexlife with boy-friend Kurt. He brings nothing to their sexual coexistence, preferring instead to drink beer and watch sports on TV. Kurt is completely oblivious to her needs. When Sylvia goes away on a buying trip for her store, she meets Joerg Bronner, a successful businessman with a strong sexual drive. After a vibrant turn in his bed, everything changes for Sylvia. Joerg has become the master of her secret fantasies. But things become complicated for Sylvia when she soon realizes that he is not satisfied with only her and she must compete against a bevy of other woman.
German director Franz Joseph Gottlieb is a movie studio veteran who helmed well over 80 films between 1956-2005. Initially, he was known for his black-n-white thrillers based on the stories of Edgar Wallace. Later he drifted to Lisa Studios where he befriended Sigi Rothemund (aka Siggi Götz, known for movies like BEAUTIFUL AND WILD OF IBIZA and COLA CANDY CHOCOLATE) and was strongly influenced by Sigi's cinematic style. Mr Gottlieb is probably best remembered for HANSEL AND GRETEL: LOST IN THE WOODS, POPCORN AND ICE CREAM and LADY DRACULA. Franz Gottlieb died from a brain tumor at age 75 in July 2006.
This film features a terrific cast of who's who in German sex comedies. But the big surprise here is Gianni Garko. Here is an out-of-character performance by the iconic Spaghetti Western actor who played steely-eyed SARTANA numerous times.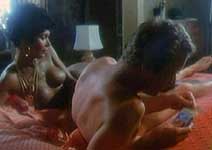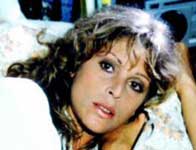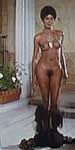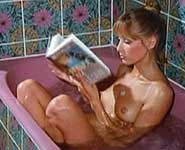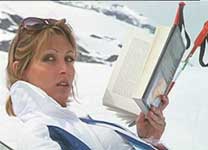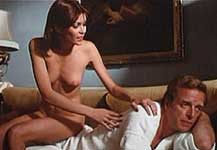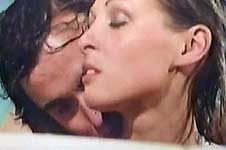 A German film in English language; widescreen, (89 min.),
DVD encoded for WORLD FORMAT NTSC, playable on any American machine.
Extras include selected trailers.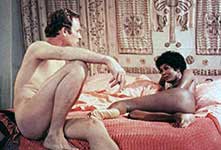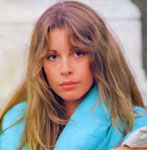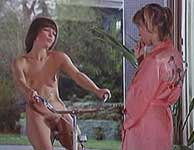 Nudity/Strong Sexual Situations
For Mature Audiences