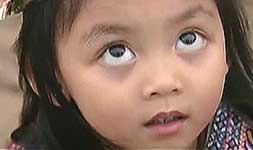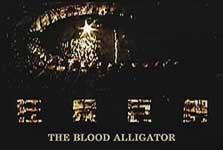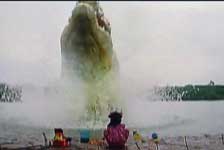 original Chinese title KUANG BAO JUE [Giant Blood Rage]

director: Yu Su
starring Wang Si-Ping (as Jenna Wang) ˇ Terry Zhan Xu ˇ Paul Kay ˇ Ceng Chen ˇ Sun Xinbo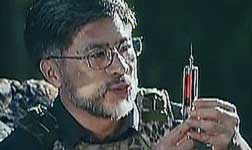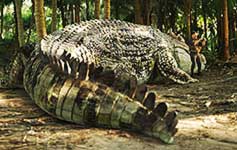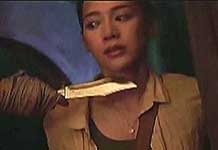 Female scientist Chen Jing and her younger brother join an expedition into an uncharted island jungle where her fiancé was attacked by a giant alligator. Even though his body was never found, the man is believed to be dead. Dr Chen wants closure and is on a mission to find the facts. Her fiancé's boss has organized the search but his true motive is less empathetic. He hopes to find the giant alligator/freak and secure a sample of its blood for cloning research. He has put a ruthless American hunter in charge of the expedition and soon tempers clash. When the group is captured by an alligator-worshipping tribe of savages with human sacrifice on their mind, they are rescued by Chen's fiancé. But this only adds further conflict between the hunter and the scientists.
In many ways this film from Beijing more closely resembles the Italian Grindhouse movies of the '70s [in fact, the savage tribe is identical to the one in Bruno Mattei's HELL OF THE LIVING DEAD], but this project is inspired by the tremendous success of China's MILLION DOLLAR CROCODILE (retitled CROCZILLA for International release). While sympathies clearly lie with Jenna Wang's role of Dr Chen Jin, her performance is disciplined and stoic. The eye-catching star here is newcomer Ceng Chen who plays the doctor's personal bodyguard [pic below, right].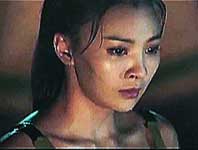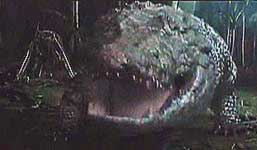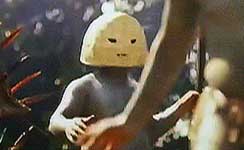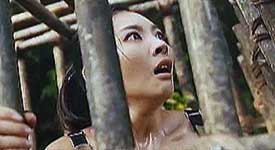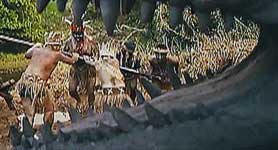 A Chinese film with English and Chinese subtitles; 79 minutes;
DVD encoded for WORLD FORMAT NTSC, playable on any American machine.
Extras include selected theatrical trailer.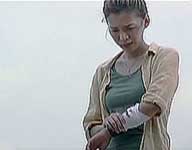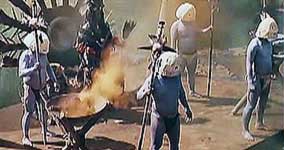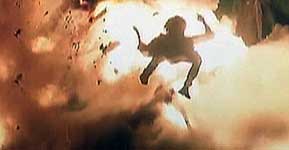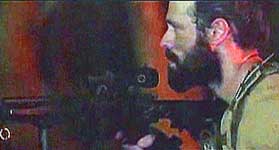 Violence/Sexual Brutality
For Mature Audiences