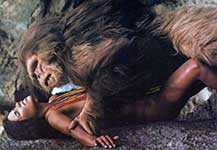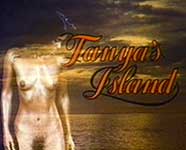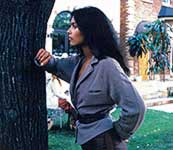 original Canadian title TANYA'S ISLAND
also known as BEAUTY'S BEAST

director: Alfred Sole
starring: Vanity (as D D Winters) · Richard Sargent · Mariette Levesque · Don McLead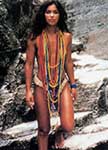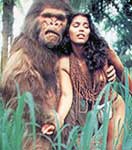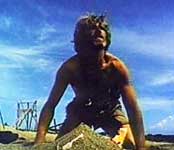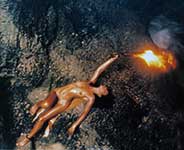 A model named Tanya and boyfriend Lobo decide to live on a deserted, tropical island. She befriends a gigantic ape. Lobo becomes insanely jealous resulting in an unusual love triangle and a monstrous conflict between the two brutes.
This is the original, fully uncut version of the film (before all the politically correct alterations over the years) running at 82 minutes. It stars "D D Winters," a young woman born Denise Matthews who later became Vanity after being discovered by Prince in 1982. He formed the pop group Vanity 6 around her. They toured with Prince and Morris Day while enjoying the success of a hit single Nasty Girls. However, show business played havoc on Vanity. She became addicted to heroin and bed-hopping. Prince replaced Vanity with his new discovery, Apollonia. The ex-icon continued as a crack addict, (temporarily) losing both her sight and hearing before entering rehab. Vanity emerged from the hospital in 2004 as a born-again Christian, changing her name back to Denise Matthews. She became an ordained preacher and refused any contact with the entertainment business. Miss Matthews died from kidney failure, February 2016 at age 57.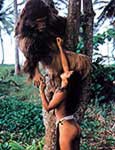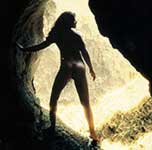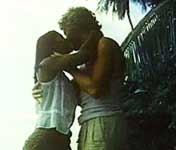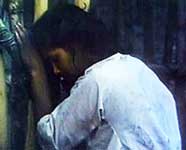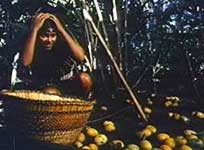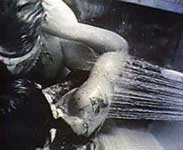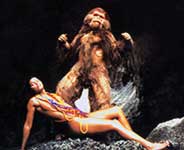 A Canadian film in English language; widescreen, (82 min.),
DVD encoded for WORLD FORMAT NTSC, playable on any American machine.
Extras include selected trailers.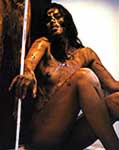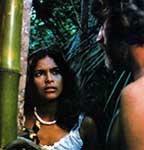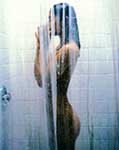 Nudity/Violence/Sexual Brutality
For Mature Audiences