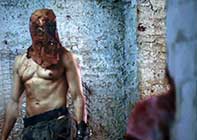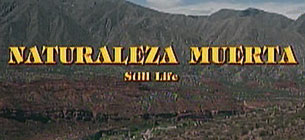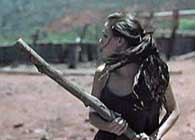 original Argentinean title: NATURALEZA MUERTA [Dead Nature]

director: Gabriel Grieco
starring: Luz Cipriot · Mercedes Oviedo · Amin Yoma · Nicolas Pauls · Juan Palomino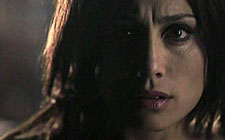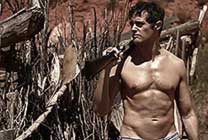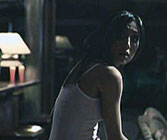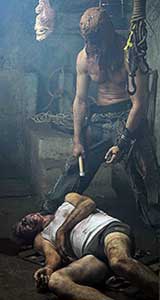 In the incredibly tense prologue, Julia is terrorized and kidnapped from her home. She's the daughter of a wealthy, arrogant cattle baron named Cotonese. The police are working the case but getting no results. Meanwhile, ambitious young journalist Jazmin (played by Luz Cipriot) sees this story as a perfect opportunity to advance her career, so she convinces her cameraman to help collect clues. Jazmin's investigative techniques are often illegal [and certainly unethical] but she does manage to build a story that takes her closer to the truth... and to a series of brutal murders.
[Spoiler ahead] Despite the embedded 'meat-is-murder' philosophy, the movie really does not accentuate that agenda. Rather, it develops into a pure slasher- horror movie featuring a serial killer who simply likes slaughtering people and hides his mania behind vegetarian rhetoric.
This is the debut film from Gabriel Grieco. It premiered at the 67th Cannes Film Festival and has won awards Internationally, finally opening in Argentina, March 2015. He won the Best Director award at Cine Fantastico Argentina 2015. His next movie would be Hipersomnia, released a year later.
An Argentinean film with English subtitles; widescreen format, (97 minutes),
DVD encoded for ALL REGIONS NTSC FORMAT; extras include original theatrical trailer.