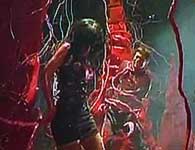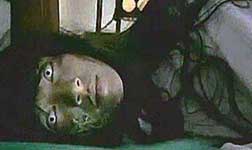 original Indonesian title HANTU PUNCAK DATANG BULAN [Mad Ghost Clover Bridge]

director: Gunung Nusa Pelita (as Gunung)
starring: Five Vi · Wicky Husein · Idewa Pasha · Cynthiara Alona · Oki Auguastina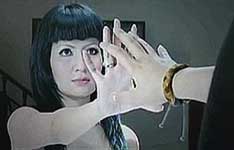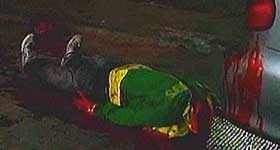 This is the only film directed by studio cinematographer Gunung. But what a project it is! For shear audacity, this is an Indonesian production that stands alone. A simple plot description can't do it justice. Such a thing would be impossible anyway because the storyline changes dramatically every ten minutes.
At the base, here is Rico. He's a college student who - in a drunken stupor - has an automobile accident on Clover Bridge. He may [or may not] have killed someone. Rico doesn't remember because he lost 80% of his memory in the crash. The boy lives with his rich Aunt who is secretly a priestess and she protects Rico with her black magic. However, one day at the university, he meets new student Charise. They become quick friends and have sex in the school bathroom. Rico then learns of the July 7th curse [her birthday] and how people born on that day are haunted by evil flesh-eating creatures called Jenglot. When Charise and her friend Randy are captured and taken to Hell by these monsters, Rico's Auntie attempts to free them. But a family curse [not the July 7th curse, but another one] blocks her power. This leads to further mayhem that defies additional description. See it. Experience one of the most bizarre movies in modern cinema.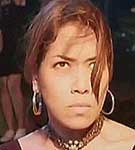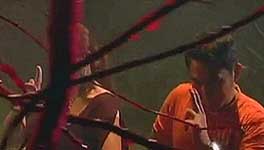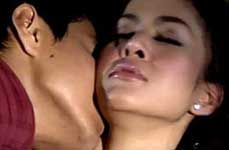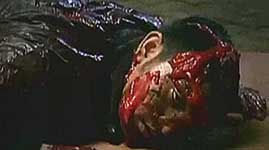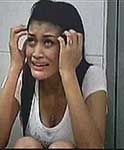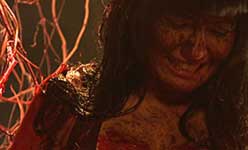 An Indonesian film with optional English subtitles; widescreen, (77 min.),
DVD encoded for WORLD FORMAT NTSC, playable on any American machine.
Extras include original theatrical trailer.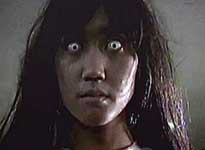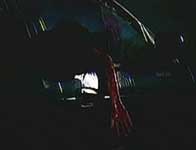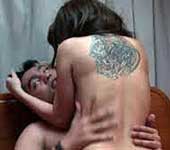 Graphic Violence/Gore/SemiNudity/Rape/Sexual Situations/Drugs
for Mature Audiences