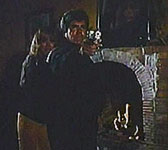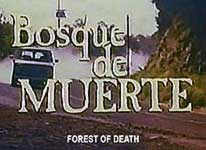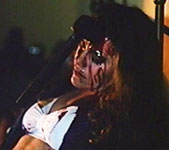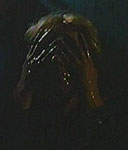 original Mexican/Spanish title BASQUE DE MUERTE [Forest of Death]

director: Carlos David Ortigoza
starring: Jorge Reynoso · Sergio Bustamante · Alejandra Espejo · Andrea Aguirre · Lorena Victoria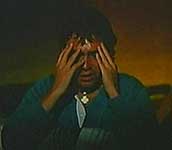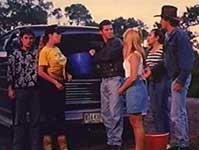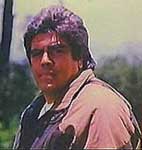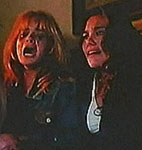 Three young couples from Mexico are heading to a secluded ranch in Southwestern Arizona for a holiday weekend. One of the girls, Sylvia, was raised on that isolated farm and is looking forward to rekindling some of the happier memories. However, many terrible memories also linger at the place - like her mother's drowning followed by dad's mysterious disappearance - and those incidents seem to have sparked a devastating curse which affects all the visitors. One by one, the young people are stalked and slaughtered by a killer in a rain slicker. Who is the slasher and how can he be stopped?
This motion picture and Pedro Galindo's HELL TRAP (Trampa Infernal) are generally considered the best of the Mexican slasher films, both obviously inspired by the rash of similar flicks north of the border during the same time period. For this one, director Carlos David Ortigoza seems to pay homage to other International slasher movies by freely incorporating many similarities [ie, the kids being assisted by a Forest Ranger when their van breaks down (THE PREY), the slasher camouflaged in a rain slicker (UNHINGED), and the killer tossing a decapitated head through a window to unsettle his prey (Ruggero Deodato's CAMPING DEL TERRORE)] as well as the usual trappings of the genre. However, Mr Ortigoza has also created a plausible, tense thriller.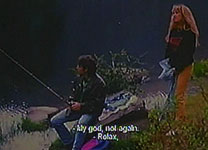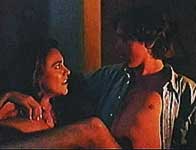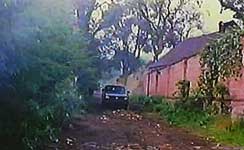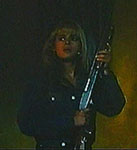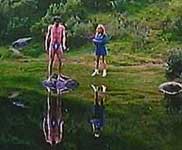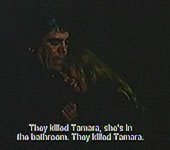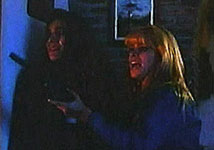 A Mexican/Spanish film; fullscreen, (81 min.),
DVD encoded for WORLD FORMAT NTSC, playable on any American machine.
Extras include selected theatrical trailers.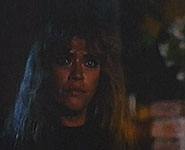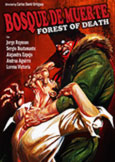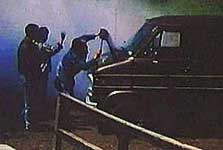 Graphic Violence/Nudity/Sexual Situations
for Mature Audiences