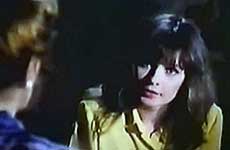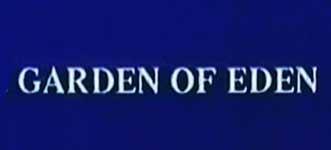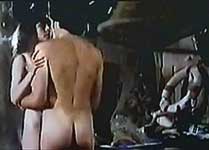 original Japanese title EDEN NO SONO [Garden of Eden]

director: Yasuzo Masumura
starring: Leonora Fani · Ronni Valente · Angela Goodwin · Massimo Serato · Antonella Lualdi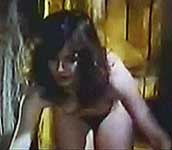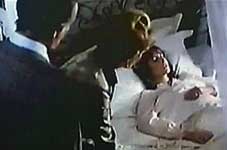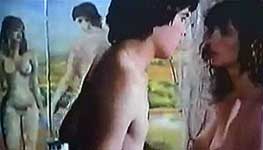 A young pickpocket meets a sheltered teenage girl at an art museum in Rome. He convinces her to join him on an afternoon adventure to see an ancient vase that he discovered in the sand on a remote beach. He then secretly hot-wires a motorbike for the date and off they go. After a day alone on the deserted beach, he convinces the girl that the bike won't start and they are stranded together in their Garden of Eden.
Here is a lost gem from director Yasuzo Masumura, best known for BLIND BEAST, RED ANGEL and IREZUMI [SPIDER TATTOO]. He originally studied film and philosophy in Rome during the '50s after getting a law degree from Tokyo University. In 1980, he returned to Italy for this production. Of course, there are obvious similarities to other popular Hollywood films from the same time (Blue Lagoon, et al) but Masumura's project is more European class-consciousness than the other genre movies [think SNATCH [ La Orca] instead]. Mr Masumura died from a cerebral hemorrhage, November 1986, at age 62.
Perennial young-looking Leonora Fani was 26 when she made this film. It came after an impressive string of quirky Euro thrillers that began with NAKED MASSACRE followed by BESTALIA, HOTEL FEAR, Enzo Castellari's KYRA: HOUSE BY THE EDGE OF THE LAKE and GIALLO A VENIZIA [Gore in Venice]. A few years after this film (and a Japanese promotional tour), Leonara returned to Italy for a TV series, Dei Miei Bollenti Spiriti. She retired in 1984 at age 30.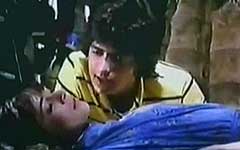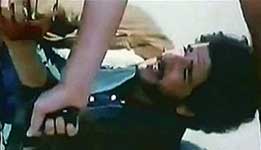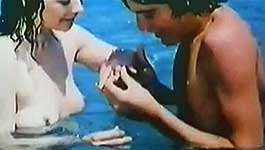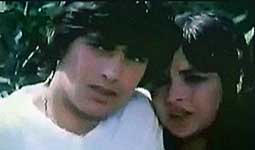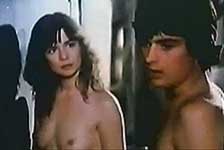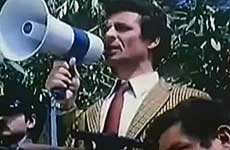 A Japanese/Italian production in English language; widescreen, (108 min.),
DVD encoded for WORLD FORMAT NTSC, playable on any American machine.
Extras include selected theatrical trailers.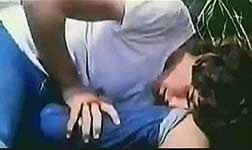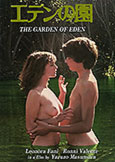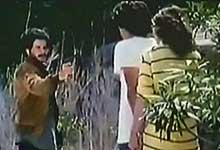 Violence/Nudity/Strong Sexual Situations
for Mature Audiences