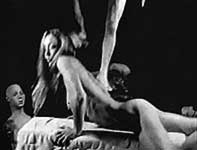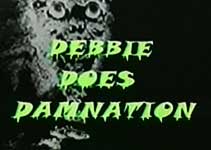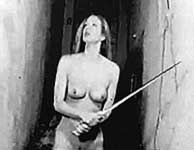 original American title DEBBIE DOES DAMNATION

director: Eric Brummer
starring: Jeanin Lake · Eric Brummer · Ernest Brummer · Lisa Pete · William Smith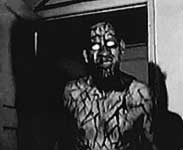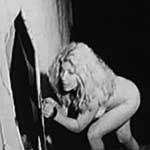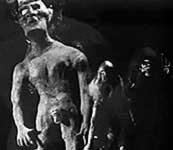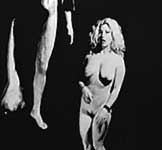 Debbie goes to Hell after committing suicide. She discovers that Satan is in a power struggle as he attempts to keep control of his domain against the rebels. He has lost his horns [and thus his power] and asks Debbie for assistance in retrieving them. She enters the hellish world full of warriors, human-eating monsters, flying angels and talking spider-skulls in her otherworldly quest.
After making a collection of short films [including the 11 minute Joanna Died and Went to Hell in 1996], director Eric Brummer helmed this fever-dream-of-a-movie, as his first feature. He then embarked on a flurry of edgy hardcore XXX productions [Psycho Pussy, Extreme Gang Bang, Jizz Junkies, et al, making 20 films in 2000 alone) under the alias Slain Wayne.
Of note to genre fans, this was an early role for William Smith (see bottom pic, center).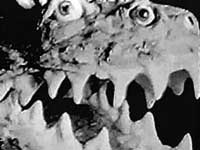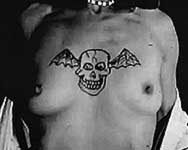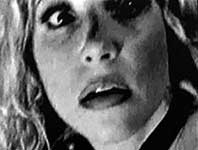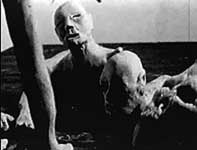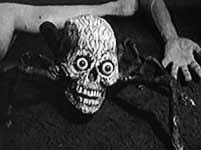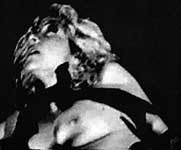 An American black-n-white movie in English language; fullscreen,
DVD encoded for WORLD FORMAT NTSC, playable on any American machine.
Extras include 'Making Of' (63 minutes)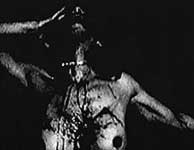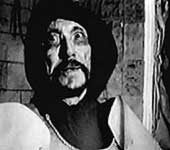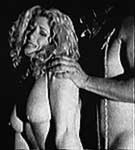 Nudity/Violence/Drugs/Sexual Brutality
for Adult Audiences