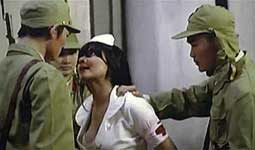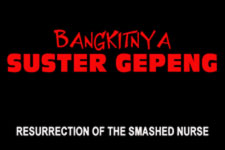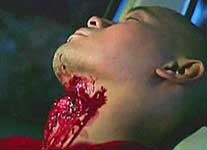 original Indonesian title BANGKITNYA SUSTER GEPENG [Resurrection of the Smashed Nurse]
also known as FEAR OF LIFE

director: K Team
starring: Jenny Cortez · Aelke Mariska · Baby Margareth · Roro Fitria · Ozy Syahputra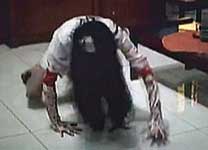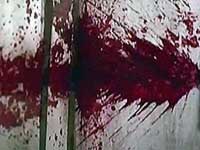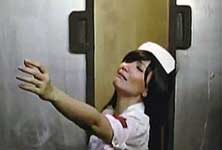 The smashed nurse is Lara, a young woman who lived during the Japanese occupation of Indonesia in 1945. She had fallen in love with a Japanese soldier named Sato Hirosuke. He wants to resign from the military, get married and settle down with Lara. But his captain refuses the request for a discharge. Instead, the officer uses Lara as an example of how the rebels should be treated and she is brutally squashed in an elevator shaft. In her dying moments, Lara levels a curse on the entire Hirosuke family. Now, today, Sato's granddaughter and her friends are terrorized by the resurrected Lara.
This meanspirited Indonesian thriller is essentially splatter collage that borrows heavily from the horror archives with scenes that mirror many other Indo films as well as International faves like RING and JUON. The barbaric behavior of the Japanese authorities are merely a foundation for a steady stream of K. Team's bloody cinematic frenzy. This is his only film as a director; K Team is better known as producer K K Dheeraj, the founder of K2K Studio.
Actress Jenny Cortez [playing Nurse Lara here] is probably best known for her role as Stacy in Rizal Mantovani's WATERFALL OF PENGANTIN. This is the second film for Baby Margareth, following her memorable performance in Sasha Grey's GYRATIONS OF A GHOST early the same year.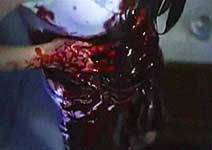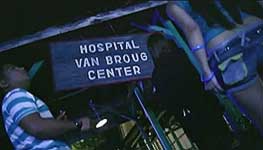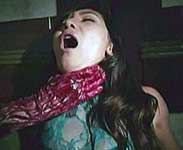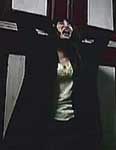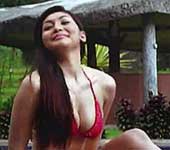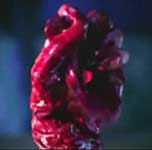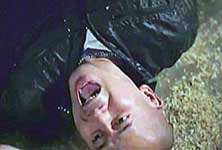 An Indonesian film with English subtitles; widescreen, 79 minutes;
DVD encoded for WORLD FORMAT NTSC, playable on any American machine.
Extras include original theatrical trailer.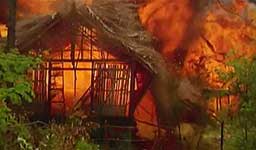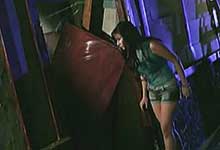 Graphic Violence/Drugs/Sexual Brutality/
Gore/Sexual Situations
for Mature Audiences