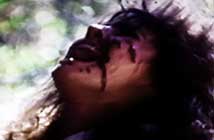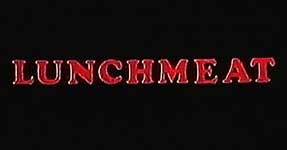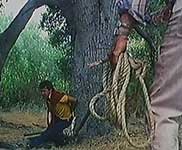 original English/American title LUNCH MEAT

director: Kirk Alex
starring: Kim McKamy (Ashlyn Gere) · Chuck Ellis · Elroy Wiese · Mitch Rogers · Patricia Christie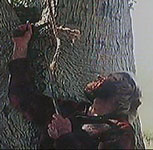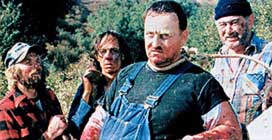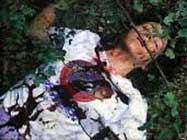 Six high school seniors on a road trip are ambushed by frenzied rednecks who kill their victims and sell the meat to a local hamburger joint. The film opens with the teenagers leaving Los Angeles singing Row Row Row Your Boat  heading for a cabin in the wilderness owned by the rich kid's parents. They soon find themselves someplace that looks nothing like California and decide to stop for [as the sign says] "The World's Juiciest Hamburger." The movie wastes no time as the kids are immediately ambushed by bloodthirsty inbred yokels. The next hour is essentially one long chase, with minor breaks for redneck quips, brutal killing and some flesh-eating.
Very little is known about director Kirk Alex. Some sources say he was a Vietnam vet who had a dream of making a movie, working as a taxi driver by night, shooting film by day. Seeming, his dream died with this film as it would be his only venture. His lead female star here is Kim McKamy, a B-Actress who made a few other horror flicks [Evil Laugh, Creepazoids] before undergoing extensive plastic surgery and becoming porn star Ashlyn Gere in 1989.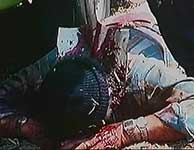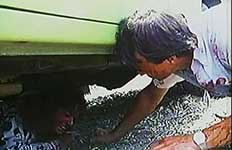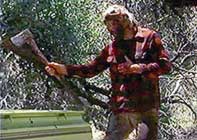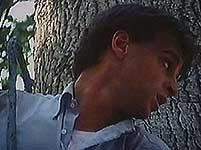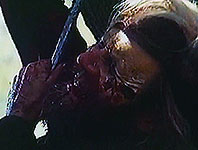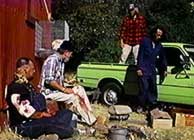 An American film in English Language; fullscreen, 89 minutes;
DVD encoded for WORLD FORMAT NTSC, playable on any American machine.
Extras include selected trailers.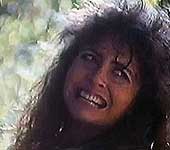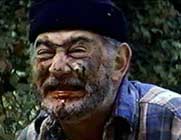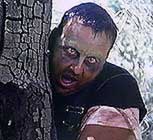 Graphic Violence/Drugs/Sexual Brutality/
Gore/Sexual Situations
for Mature Audiences