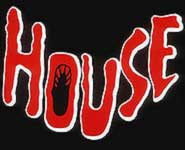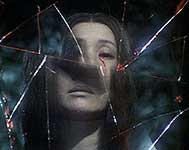 original Japanese title IE

director: Nobuhiko Obayashi (as Obi)
starring: Kimiko Ikegami · Kumiko Oda · Miki Jinbo · Mieko Sato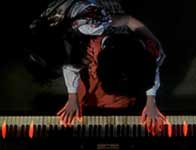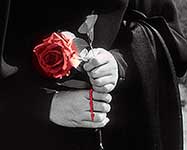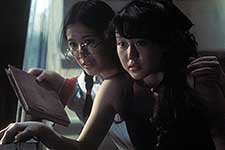 The Japanese audiences have always been enamored with haunted house movies. cult director Obi Ohbayashi (DRIFTING CLASSROOM) takes the standard atmospheric thriller one step further by creating a tale of a living haunted house in an eye popping combination of live-action and pop art.
A resort home has been hexed by a sexually frustrated witch. Accordingly, the furniture devours virgins of marriageable age. So, in order not to be eaten, the heroine must have a sexual experience. She is haunted by vivid dreams of masturbation but refuses to indulge. Instead, she becomes part of the house itself as it awaits the next victim. That opportunity arises when a schoolgirl and six of classmates arrive.