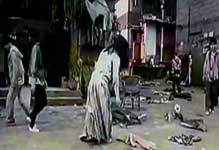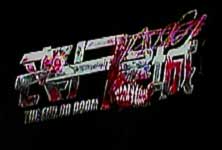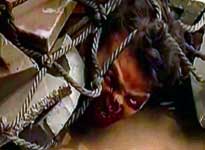 director: Dai Jinyuan
starring: Zhang Xuhung · Han Yanbo · Zhao Xia · Yu Yang · Wu Yuanzhi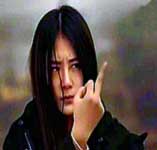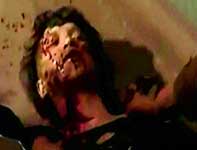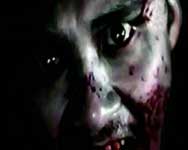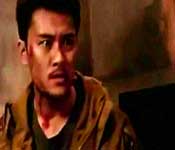 Despite the strict Chinese code against Horror and 'Fear' Films, this film inexplicably was produced in Beijing and found some spotty distribution before hitting the theaters in Hong Kong and Taiwan. It is an effective zombie movie with surprisingly strong characterizations, seeming introduced in another movie called The Way Home.
Yu Yang plays Hu Bolin, a single father, holed up inside an empty apartment building with his baby. He is waiting for some kind of rescue unit. Yang has a good view of the landscape, and he has successfully boobytrapped the entrances. He also has a remote controlled robot-vehicle that can scavenge for food and supplies. One day, Yang sees two women fighting a horde of zombies. The older female dies but the younger one escapes. He rescues her. However, she doesn't trust Yang and would rather leave to fend for herself. But he wants her to stay there, essentially to nurse and take care of his baby. They begin a contentious relationship. A bit later, Li runs away. But she is soon captured by Qin Quanli, a brutal criminal who rapes her. He is a villainous man who eventually makes a deal with Yang and Li to help them return to civilization in exchange for further sexual favors.
The lurid story is immediately reminiscent of the Taiwanese CAT III flick ZOMBIE 108.
A Chinese film with English and Chinese subtitles; fullscreen, 72 minutes;
DVD encoded for WORLD FORMAT NTSC, playable on any American machine.
Extras include selected theatrical trailers.