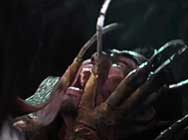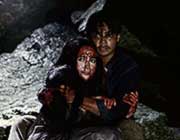 original Malaysian title LANGSUIR [Banshee]

director: Osman Ali
starring: Hannah Delisha · Syafiq Kyle · Julia Farhana · Firdaus Nadxaman · Halim Radzi · Shahkimin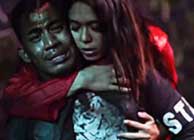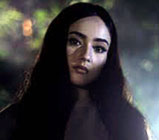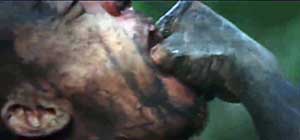 Azian meets Suri when he and his friends go on a fishing trip to a forbidden island called Langkawi. Azian does not realize that Suri is actually a dangerous banshee who inhabits the island with other creatures. The two fall immediately in love. Azlan's friends are envious of the romance. They are also uneasy about it and plot to expose Suri for the creature that she is. Traditionally, a siren can only be killed by pounding a nail into the skull, thus revealing the ghost form. But this only ignites the wrath of Suri's sister. Chaos follows.
Osman Ali's film was a major hit in Southeast Asia (top grossing film of 2018) and has spawned many similar movies. The idea is based on Malaysian folklore about sirens [or banshees] who live on the forbidden island of Langkawi, off that country's southern coast. The langsuir is the deadliest and most feared banshee, able to assume the form of a beautiful woman, but - in reality - is a hideous bloodsucking creature with piercing red eyes, razor talons, very long hair, and sharp teeth. The sirens sing from the rocky shore to lure sailors to their death, later to be devoured. It was believed that these monsters are the spirits of women who died during childbirth, now driven by their hated for men, blaming them for their fate.
This is a breakout role for beautiful Hannah Delisha, a young model from Singapore who has since moved to Malaysia where she current stars in a television miniseries called Saga.