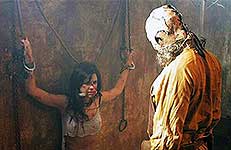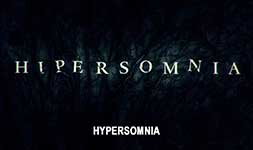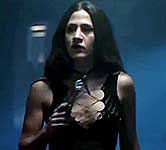 original Argentinean/Spanish title HIPERSOMNIA [Hypersomnia]

director: Gabriel Grieco
starring: Yamila Saud · Gerardo Rumano · Jimena Baron · Vanesa Gonzlez · Candela Vetrano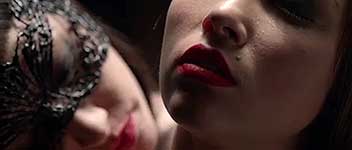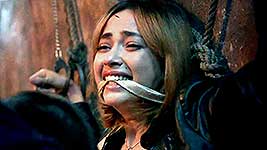 A young actress rehearsing for a play about human slave trafficking begins to realize that the terrifying scenes may be real. Milena wants to be an actress. She auditions for a part in a play which deals with sex trafficking. Her director, Federico del Pino asks: "Do you know how Goddard chose his actors?" and then explains: "He would arrange to meet them in a bar, sit at a table where they couldn't see him, and watch them, to see how they act in ordinary life." Federico then leaves and a young woman named Sofía arrives. She is sexually aggressive. Milena feels uneasy, but follows her. In the blink of an eye, Milena finds herself in one place and then in another. Her dream state becomes confused and Milena wakes in a hostile environment, surrounded by trapped prostitutes and vicious clients. Somehow, Milena has entered a dimension where she's become a victim of sex trafficking. Or is everything part of an extreme theatrical exercise concocted by director Del Pino? When the torture starts, Milena realizes the horrifying truth.
Here is the second film from Gabriel Grieco (preceded by the unconventional thriller
STILL LIFE
). This one won numerous awards [including best picture at 31st International Festival of Mar Del Plata] before opening theatrically in Argentina. Despite the graphically disturbing theme, it would become that country's top movie of the year. The nightmarish vision is unusual, a "first-person" narrative told entirely from Milena's point of view, a mixture of reality and dream.
An Argentinean/Spanish film with optional ON/OFF English subtitles; widescreen, uncut 90 minutes;
DVD encoded for WORLD FORMAT NTSC, playable on any American machine.
Extras include original theatrical trailer.