The Notorious 1977 Australian Shocker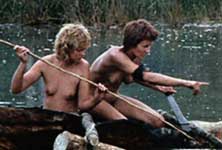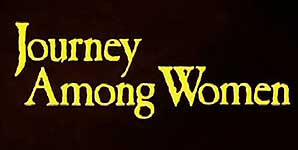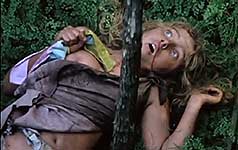 Original Australian Title: JOURNEY AMONG WOMEN
also known as THE WILD QUEENS
director: Tom Cowan
starring: Nell Campbell · Jeune Pritchard · Lellian Crombie · Lisa Peers · Diana Fuller · Jude Kurin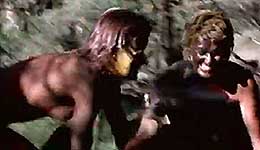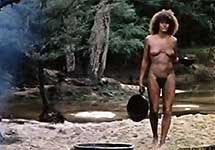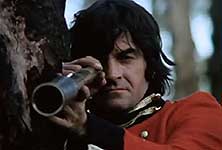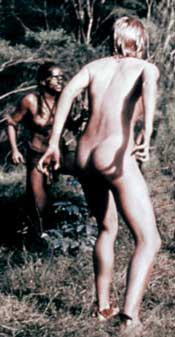 In colonial Australia, the daughter of a judge organizes an escape for a group of female convicts living in inhuman conditions. An Aboriginal girl teaches them how to survive in the wilderness. When one of the women gets raped and killed by Federal troops. The group seeks bloody vengeance.
   The film is based on a true story, inspired by the escape of women convicts from a New South Wales Paramatta stockade during the colonial days of Australia. It was shot in June and July of 1976, during that country's winter season. The controversial theme and graphic subject matter kept it from release for a full year. The producer John Weiley argued "we provide a mirror to the past to focus on the obsessions of today - independence of women - civilization against nature - freedom against responsibility."
   Director Tom Cowan is best known as a cinematographer. He has helmed only few movies. And this one almost got away from him. The actresses were actually recruited to be "part of a feminist workshop on an isolated cinematic retreat in the Outback." They didn't realize Cowan was - in reality - making a movie. Midway through the shoot, he found himself in the middle of a stop-work revolt from his female cast that almost ended production.
  Incidentally, Nell Campbell is the same "Little Nell" from Rocky Horror Picture Show.
Nudity, Rape, Graphic Violence, Sexual Brutality,Lesbianism
Recommended For Adult Audiences
Rated 18+ in Australia