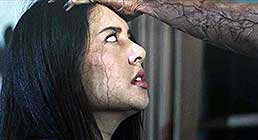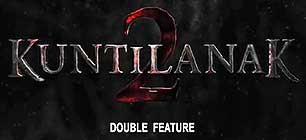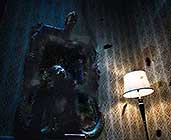 FILM ONE
KUNTILANAK [FEMALE BLOODSUCKING GHOST] (2018) WIDESCREEN 105 MINUTES
director: Rizal Mantovani
starring: Sandrinna Michelle ˇ Aurélie Moeremans ˇ Fero Walandouw ˇ Nena Rosier ˇ Andryan Bima
FILM TWO
KUNTILANAK 2 (2019) WIDESCREEN 100 MINUTES
director: Rizal Mantovani
starring: Sandrinna Michelle ˇ Andryan Bima ˇ Ali Fikry ˇ Adlu Fahrezi ˇ Ciara Nadine ˇ Karina Suwandhi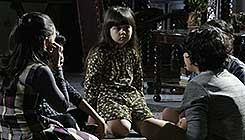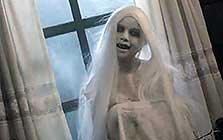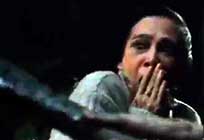 Rizal Mantovani, the director of the first three 'Kuntilanak' films [CHANTING, CHANTING 2 and CHANTING 3], is back for this new reworking of the horrific Indonesian bloodsucking ghost legend.
In the first movie - independent of the aforementioned initial three - five youngsters discover that an antique looking glass found in their orphanage is home to an evil spirit who kidnaps children and imprisons them inside the mirror. For the sequel, the kids try to put the past behind them when Dinda gets an invitation to visit the wilderness home of her biological mother. However, the Kuntilanak follows them.
These two thrillers, described as 'Goonies on Acid,' benefit strongly from the sturdy hand of director Mantovani. He came to motion pictures through music videos, helming more than 400 between 1992-1998. Rizal Mantovani knows how to get the most from a camera. Quite simply he is one of the very best horror directors working in motion pictures today. If you aren't familiar with his work as yet, take a look at WATERFALL OF PENGANTIN and the SEQUEL or his VIRGIN BEACH CREATURE.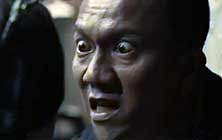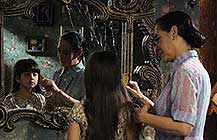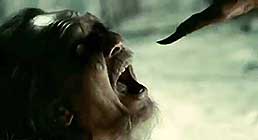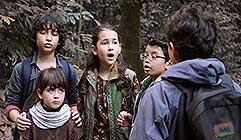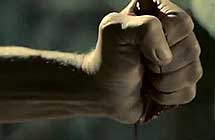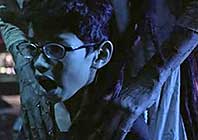 Two Indonesian Films with English subtitles; widescreen, 105 + 100 minutes;
DVD encoded for WORLD FORMAT NTSC, playable on any American machine.
Double Feature in one extended DVD package