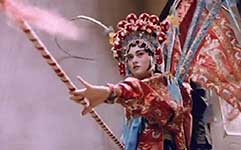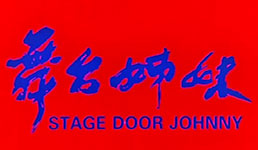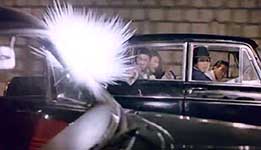 original Hong Kong/Chinese title WU TAI JIE MEI [Savage Land]
also known as JACKIE CHAN'S STAGE DOOR JOHNNY

director: Wu Ma
starring: Kara Wai · Ann Mui · Yin San Lai · Pauline Wang · Idy Chan · Lam Ching-Ying · Wu Ma · Tiffany Lau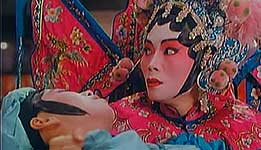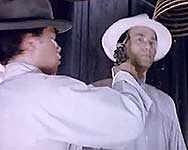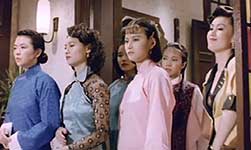 Here is a strong, intense movie about an all-female Shanghai theater troupe, produced by Jackie Chan in the early '90s for his Golden Harvest powerhouse studio. Perhaps the most surprising thing about the film was the low-keyed promotion for it. Despite top-quality production values, eye-popping visuals and kick-ass diva fighting scenes, the movie has pretty much slipped into obscurity.
Wu Ma plays Pops, the owner of an all-female Chinese Opera troupe in Shanghai. Despite their quality work and impressive operas, attendance is dwindling. In fact, the majority of the audience consists of Triad gangsters with unreasonable demands on the female performers. Pops decides to entice better a better clientele by "upgrading," by hiring famous Peking Opera starlet Tsui to become part of his troupe. But this addition causes jealousies among the girls who are annoyed with Tsui's snooty attitude and higher salary. However, the plan works and performances are selling-out. This success is observed by local crimeboss Chang who poses a new threat to the troupe forcing the girls to fight back against the Mob.
Wu Ma - long-time Jackie Chan associate - may have been Hong Kong's most prolific actor, starring in 270+ films between 1964-2014 (and directing 50). He died from lung cancer in February 2014 at age 71.
Lead star here, Kara Wai (born Hui Ying Hong) was born in Shandong China, February 1960. Her family moved to Hong Kong in 1966. They were poor. While her siblings were selling goods on the street, she quit school and - at age 14 - started working as a night club dancer. In the early '70s, Kara was discovered by film director Liu Chia-Liang at Rennie's Mill Club. He cast her in his martial arts film DIRTY HO. She would make other movies for Liu (including LEGENDARY WEAPONS OF KUNG FU) while joining the powerful Shaw Bros stable. Kara made another 40 films before Shaw Bros closed its studio in 1985. Her transition as an independent actress went smoothly, allowing her many more motion pictures, much success and numerous HK film awards. With the Chinese takeover of Hong Kong, Kara Wai relocated to Beijing where she has continued starring in such projects as FOX LOVERS, NEW CHINESE GHOST STORY, HORRIBLE MANSION OF WILD VILLAGE, BLOOD STAINED SHOES. To date, Ms Wai has made 150+ movies since 1976.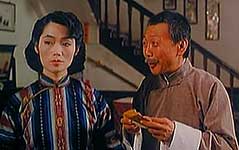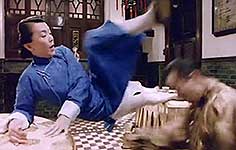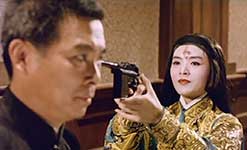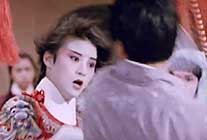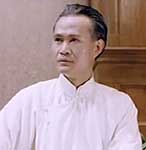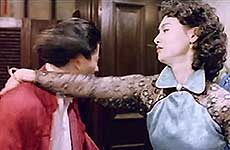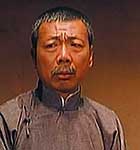 A Hong Kong film with optional ON/OFF English subtitles; widescreen, 94 minutes;
DVD encoded for WORLD FORMAT NTSC, playable on any American machine.
Extras include original theatrical Chinese trailer