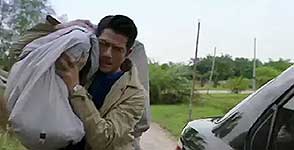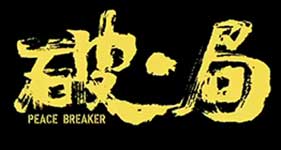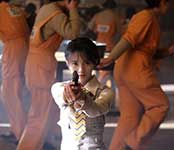 original Chinese title PO.JU [Broken.Bureau]

director: Lien Yi-Chi
starring: Aaron Kwok · Qianyuan Wang · Tao Lin · Jiayi Feng · Elson Tan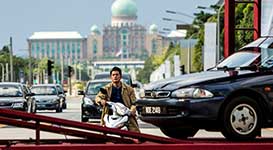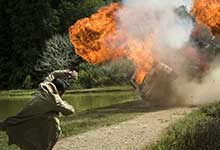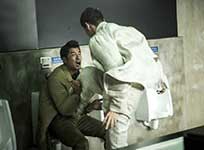 Here is a huge blockbuster Chinese hit based on the Korean novel and film A Hard Day. Gaojian Xiang (played by never-aging Aaron Kwok) is a [slightly] dirty cop. His team is under investigation for corruption and he's understandably jittery. That night, he's heading to his mother's funeral, driving while a bit inebriated. Xiang swerves to avoid a dog in the road and smashes into a man, killing him instantly. Not interested in dealing with the fallout, Xiang puts the body in his trunk and then, hides it in his mother's coffin. He later discovers that the dead guy is a wanted drug dealer that his team is supposed to track down. Meanwhile, a very dirty cop named Chen, knows what happened that night and - for reasons of his own - is determined to force Xiang to produce the body.
Since depiction of Chinese police corruption is not permitted in Beijing productions, the action is transplanted to the Malaysian capital Kuala Lumpur. Taiwanese director Lien Yi-Chi [best known for his lesbian thriller MAKE UP] nicely captures the exotic beauty of that country while delivering an excellent actioner.
Incidentally, the wife of Gaojian Xiang is played by former Chinese pop-singer-turned-actress Tao Lin. Her breakout role was that of Princess Nihuang in the Chinese TV series Nirvana in Fire the previous year.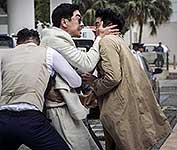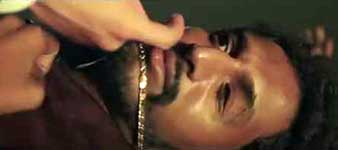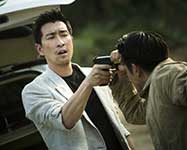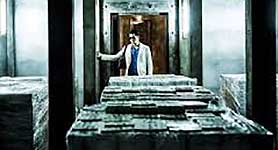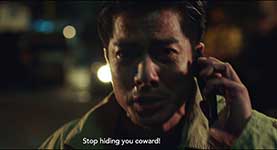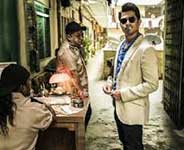 A Chinese film with English subtitles; widescreen, fully uncut 113 minutes;
DVD encoded for WORLD FORMAT NTSC, playable on any American machine.
Extras include original theatrical trailer