Rare Sergio Martino Sex Comedy with Edwige Fenech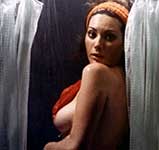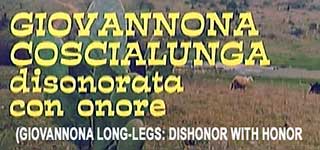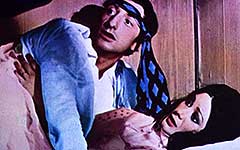 Original Italian Title: GIOVANNONA COSCIALUNGA DISONORATA CON ONORE
[Giovannona Long-Legs: Dishonored with Honor]
also known as JOVEN Y BELLA DESHONRADA CON HONOR [Young and Beautiful: Dishonored with Honor]
director: Sergio Martino
starring: Edwige Fenech · Pippo Franco · Gigi Ballista · Sandro Merli · Francesca Romana Coluzzi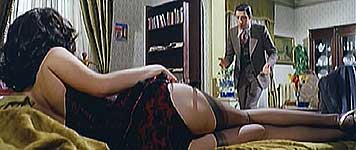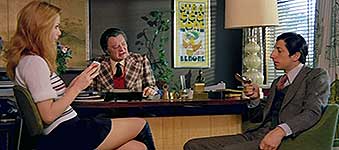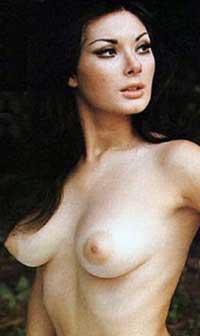 There's a new judge in town. One of his first decisions is to close a cheese factory for pollution. The company owner, a man named Noce, bribes a church monsignor who points him towards an county official who might 'fix it.' But Noce needs some leverage. He discovers the official has a wandering eye and taste for other men's wives. So Mr Noce sends his bumbling assistant, Albertini, on a mission to hire a woman who will pretend to be Noce's wife for a blackmail ruse. Albertini finds a 'virginal-looking' prostitute named Giovannona who seems to be perfect for the job, but....
   Although Edwige Fenech began her career in European sex comedies (ie, DESIRE CRAZY CRAVINGS), this is her first venture into low-brow cinema with director Sergio Martino. They had worked together previously on numerous hit Giallos [YOUR VICE IS A LOCKED ROOM AND ONLY I HAVE A KEY (Gently Before She Dies), ALL THE COLORS OF THE DARK, STRANGE VICE OF MRS WARDH].
   Both Martino and Fenech are busily working today. She is playing Anna Mieli in an Italian television series, Č Arrivata la Felicitā (Happiness Has Arrived); her most recent feature film was a supporting role in Hostel: Part II. Mr Martino directed the thriller MOZART IS A MURDERER in 2001 and is currently helming Euro TV work.