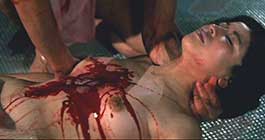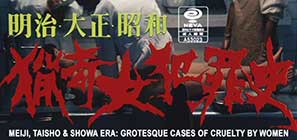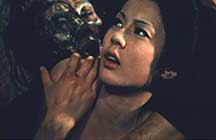 Original Japanese title MEIJI · TAISHO · SHOWA: RYOKI ONNA HANZAI-SHI
[Meiji, Taisho and Showa Era: Grotesque Cases of Cruelty By Women]
also known as LOVE AND CRIME

[Part of Teruo Ishii's JOYS OF TORTURE series]

director: Teruo Ishii
starring: Sada Abe · Teruo Yoshida · Eiji Wakasugi · Kenjiro Ishiyama · Asao Koike · Yukie Kagawa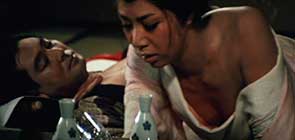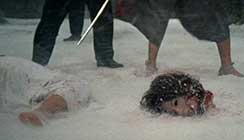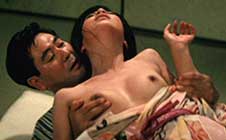 A forensic detective is filled with unanswered questions when his wife kills herself. In an attempt to better understand the shock of her suicide, he begins research on 'why women commit crimes.' This film visualizes three such cases. The first of these true stories is from the Meiji Era (1890), the second is a Taisho Era crime (1915) and the third is from 1925, the Showa Era. The most famous story is that of Sada Abe, the woman who strangled her lover and cut off his penis, carrying it around in her purse as a trinket. Interestingly, the real Sada Abe narrates her segment. Other cases include Takahashi Oden, the last woman beheaded in Japan, and Toyokaku, a woman who murdered her way to becoming a property owner. There's also a short tale about Kunihiko Kodaira, a rapist-killer with leprosy. Here's fast-paced film from director Ishii with an abundance of nudity, killing and sexual brutality. It is an entry in his Joys of Torture series (along with ORGIES OF EDO [Tokugawa Onna Keitbatsushi], INFERNO OF TORTURE [Tokygawa Irezumi Shi Seme Jigoku], BOHACHI CLAN [Porno Jidai-Geki: Bohachi Bushido] plus four others).
Teruo Ishii was born on January 1, 1924 as Teruo Kitagawa. He helmed a variety of Japanese movies but was best known for the Joys of Torture series These films would be called 'Ero-Gro' (Erotic Grotesque), a term still used to describe the most extreme of the S&M genre today. His productions are intricately detailed, well-photographed, competently acted... in short, they are beautiful. But most are also brutally misogynistic. There's lots of kinky stuff graphically visualized which - ultimately - is probably why Teruo isn't better known in the International market. He died from lung cancer at age 81, August 2005.
An exclusive lengthy interview with Teruo Ishii was published in Asian Cult Cinema #28, Summer of 2000.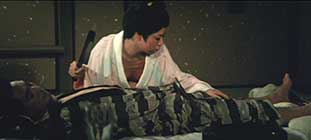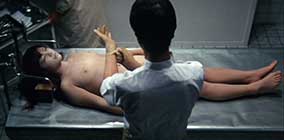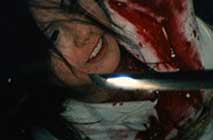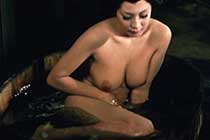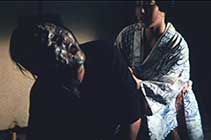 A Japanese film with English subtitles; widescreen; 92 minutes;
NTSC DVD format, encoded for ALL REGION,
playable on any American DVD machine. Extras include Teruo Ishii trailers.




Nudity/Rape/Graphic Violence/S&M/Bondage/Sexual Brutality
Recommended For Adult Audiences