A Beautiful English Language Print of 'Gungala La Vigine Della Giungla"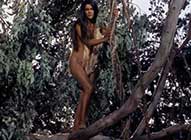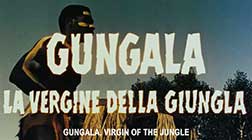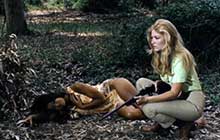 director: Romano Ferrara (as Mike Williams)
starring: Kitty Swan · Linda Veras · Poldo Bendandi · Conrad Loth · Archie Savage · Antonietta Fiorito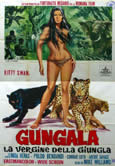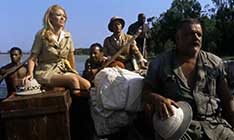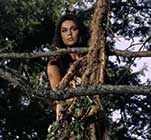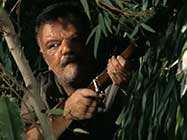 Director Romano Ferrara made four films between 1962-67, with GUNGALA being his last (preceded by the Euro SciFi thriller PLANETS AGAINST US). Little is known about him after he completed this motion picture. He did not return to the director chair for the sequel, GUNGALA NUDE PANTHER which was helmed by Ruggero Deodato in 1968. Most sources agree that Mr Ferrara retired from filmmaking to follow a career in his family's furniture business and that he passed away in 1998.
This 'jungle girl' film - incredibly difficult to find in English - follows the trek of two uranium explorers who are bamboozed by an unscrupulous guide using the safari as a guise to rob a sacred diamond from the native Basoko tribe. But it's really a jungle girl named Gungala who has the diamond and she is forced to impose her own justice of the jungle.

.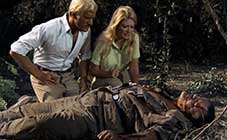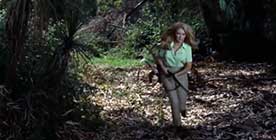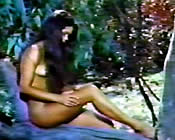 .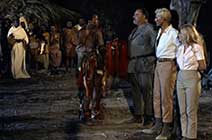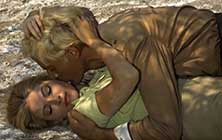 An Italian film; widescreen print (16:9), totally uncut version with deleted scenes, in English language,
DVD encoded for WORLD FORMAT NTSC, playable on any American machine. Extras include theatrical trailers.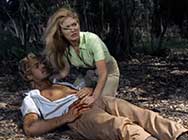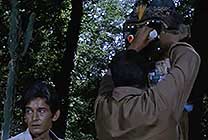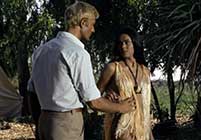 Adult Material/Nudity/Violence:
For Mature Audiences