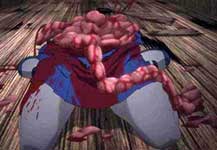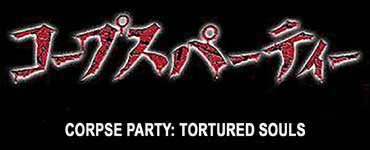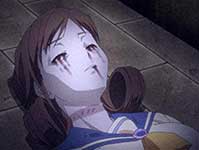 original Japanese title COPUSU PATI [Corpse Party]
also known as CORPSE PARTY: TORTURED SOULS

director: Akira Iwanaga
voices: Hiro Shimono · Rina Sato · Asami Imai · Hiromi Igarashi · Ikue Otani · Miyuki Sawashira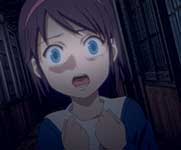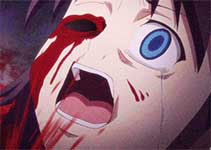 As a result of a poorly executed Sachiko ritual, a group of classmates gets transferred to an old school haunted by long-murdered students. It soon becomes obvious that each of them must fight for their lives against an army of aggressive sadists, murderers, necropsies and angry spirits.
Originally it was a PlayStation game, then it became a manga, followed by this series of four video episodes, 30 minutes each. The episodes are presented here in complete form [with opening and closing credits] plus English subtitles. The attraction is depiction of extreme graphic gore within what is essentially a child's story. After the first episode, it's a balls-to-the-wall splatter fest and graphic-as-hell torture porn. Please note: for acquired tastes only!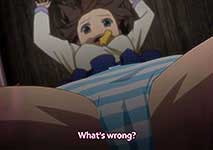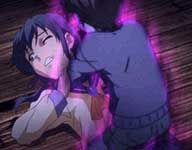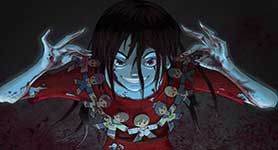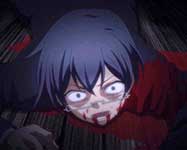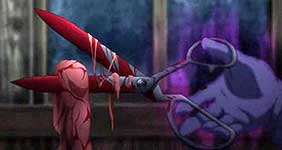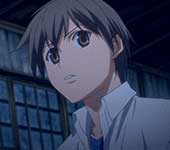 Japanese production; four short films in a series, with English subtitles; widescreen, uncut (119 min.)
in DVD format, encoded for ALL REGIONS, playable on any American DVD machine.
Extras include deleted scene plus theatrical trailer.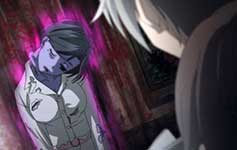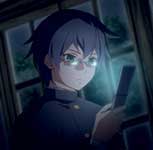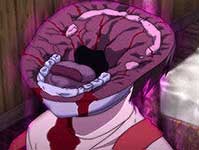 Explicit Violence/Gore/Sexual Brutality
for adult audiences; not recommended for children