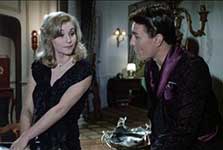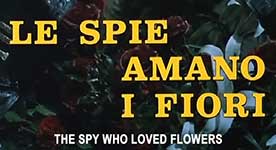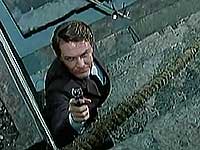 original Italian title LE SPIE AMANO I FIORI [The Spy Who Loved Flowers]
also known as EL GRAN DRAGON, ESPIA INVISIBLE [The Great Dragon, Invisible Spy] (Spanish)
and HELL CATS

director: Umberto Lenzi
starring Roger Browne · Yoko Tani · Dan Vargas · Emma Danieli · Fernando Cebrián · Giovanna Lenzi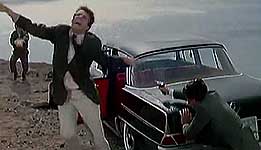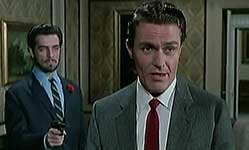 This film is the sequel in Umberto Lenzi's SuperSeven Spy series, preceded by SUPERSEVEN...CAIRO CALLING!, once again following the exploits of British secret agent Martin Stevens (Roger Browne). Here, the "00" spy is assigned an elimination contract of three people who have knowledge of a device capable of shutting down the power supply for any major city. His mission takes him throughout Europe. Martin's first two kills (in Paris and Geneva) are accomplished quickly and easily enough. But the third (in Athens) is a bit more complicated with a Dragon Lady, Mai Ling, calling the shots.
Roger Browne, originally from Cincinnati Ohio, relocated to Italy in the early sixties after getting hired for voice-dubbing work. Over the years, Roger would star in a variety of genre films from EMANUELLE IN AMERICA to the outrageous superhero spoof THE FANTASIC ARGOMAN, from WOMEN OF CELLBLOCK 7 to SAMOA QUEEN OF THE JUNGLE. Roger returned to the United States in 2008 and has appeared on several television shows, as he continues to act even after turning 90 in 2019.
Incidentally, actress Giovanna Lenzi [cousin of director Umberto] was married to filmmaker Sergio Pastore, until his death in 1987. She has a brief scene here, at the bullfight in the opening minutes of the film. Giovanna is better known to cult fans for directing DELITTI (Crimes), generally considered the worst European movie of all time.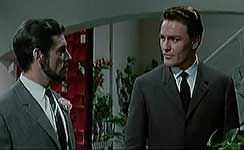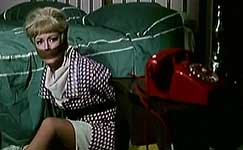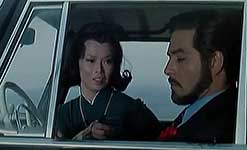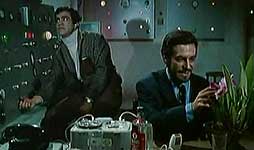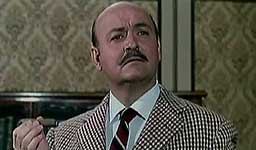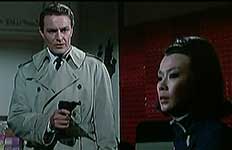 An Italian film in English language; widescreen, uncut (93 min.)
in DVD format, encoded for ALL REGION, playable on any American DVD machine.
Extras include selected theatrical trailers.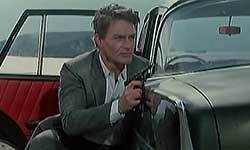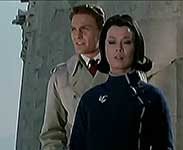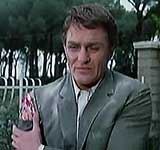 Violence/Sexual Brutality
recommended for mature audiences