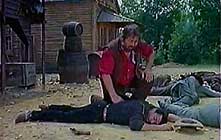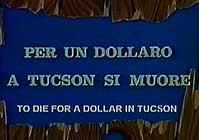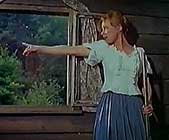 original Italian title PER UN DOLLARO A TUCSON SI MUORE [Dying for One Dollar in Tucson]

director: Cesare Canevari
starring: Ronny De Marc · Gisele Sandre · Joco Turc · Mary Grace Manes · George Lycan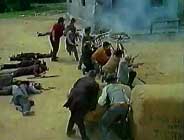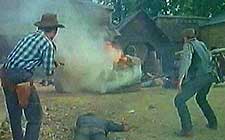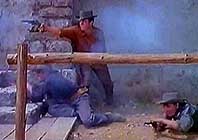 Bill Lexter's gang of outlaws takes over Tucson Arizona before the arrival of a gold shipment. They kill the sheriff and terrorize the townspeople. But then two cowboys, Joe (Joco Turc) and Dan (Ronny De Marc) organize a group of vigilantes to retaliate against the brutes.
This is the debut film for director Caesar Canevari who would helm 10 motion pictures during Italy's Golden Period (1965-85). After this one, he made HYENA IN THE SAFE, then IO EMANUELLE with Erika Blanc, followed by the eccentric Spaghetti Western MATALO. In 1976, his films turned sleazier with Ajita Wilson's NUDE PRINCESS, then the over-the-top Nazi atrocity film LAST ORGY OF THE THIRD REICH and lastly KILLING OF THE FLESH. Mr Canevari died from natural causes in October 2012 at age 85.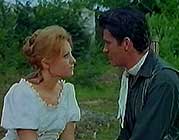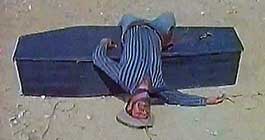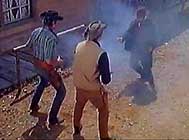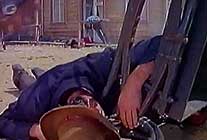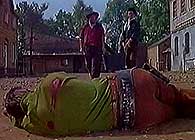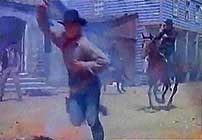 An Italian film with optional ON/OFF English subtitles; fullscreen, uncut (80 min.)
in DVD format, encoded for ALL REGION, playable on any American DVD machine.
Extras include selected Spaghetti Western trailers.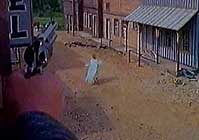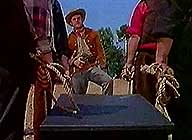 Violence/Sexual Brutality
recommended for mature audiences