SPECIAL EXTENDED DVD WITH TWO VERSIONS:
ORIGINAL HONG KONG WITH ENGLISH/CHINESE SUBTITLES
AND THE ROUGHER 'ADULT' ENGLISH LANGUAGE VERSION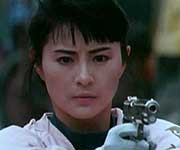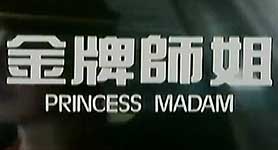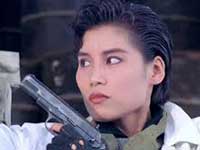 Original Hong Kong Title: PRINCESS MADAM [JIN IN PAI JIE | Gold Medal Female Cops]
English Language Title: UNDER POLICE PROTECTION
released in Germany as IRON ANGELS 4
director: Godfrey Ho
starring: Moon Lee · Sharon Yeung · Michiko Nishiwaki · Kenneth Tsang · Mike Abbott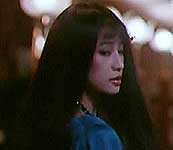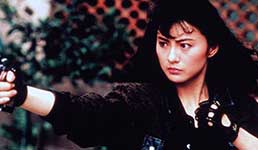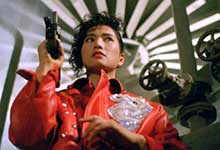 Two female police officers are assigned a mission of protecting a witness scheduled to testify against her ex-boyfriend, a top gangster kingpin. Things get complicated when one of the cops, Lisa (Sharon Yeung), decides to protect her father's honor and take matters into her own hands. Of course, partner Mona (Moon Lee) must challenge her decision.
While the English language version runs a couple minutes shorter (80 minutes compared to 84 for the HK release), racier scenes with nudity and drug-use have been added. This is typical of a 'Godfrey Ho' production. Often he would add or delete scenes depending on the projected marketplace and then call it a new movie [In this case, both PRINCESS MADAM and UNDER POLICE PROTECTION are considered separate films]. Officially, his company - Filmark Studios - released 221 movies between 1973-1995. During this time, his producer/manager was the elusive Thomas Tang, a man who never granted an interview and never held a face-to-face meeting. In 1996, the Filmark Studio building in Hong Kong was destroyed by a fire, reportedly killing Mr Tang. But many sources insist that he didn't exist, and rather Godfrey Ho was Thomas Tang for all those years.
This movie is often referenced as being Moon Lee's best. While it is true that she's playing a rather complicated character here and her bond with Sharon Yeung seems totally authentic, it's difficult to dismiss her classics like ANGEL, ANGEL TERMINATORS and KILLER ANGELS. Or, for that matter, her out-of-character villainous role in SERIOUS SHOCK! YES MADAM . Ms Lee quit the business in 1994 to open a ballet school in Hong Kong. Then, in 2001, she got married and moved to Denver Colorado where she prefers not to talk about her movies.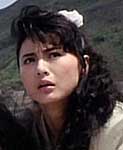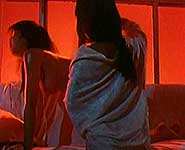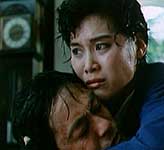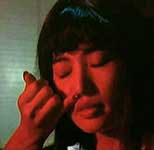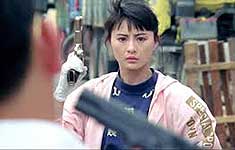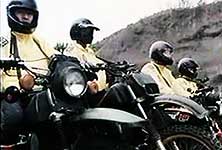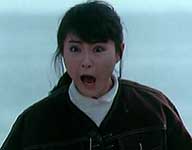 Two versions of a Hong Kong film, English Language (80 minutes) and
Chinese|English subtitles (84 minutes); One extended DVD; NTSC DVD format,
encoded for ALL REGION, playable on any American DVD machine.
Extras include German Iron Angel 4 trailer.



Nudity/Drugs/Rape/Violence/Sexual Brutality
Recommended For Mature Audiences