"Not to be confused with SHINJUKU TRIAD SOCIETY,
this bloody Yakuza actioner was made the previous year"
--Asian Cult Cinema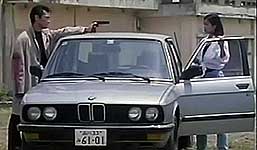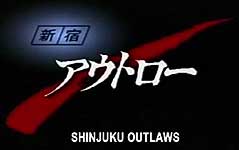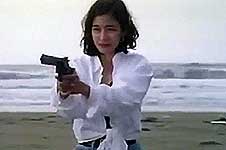 original Japanese title SHINJUKU AUTOROO [Shinjuku Outlaws]

director: Takashi Miike
starring: Hakuryű ˇ Yumi Iori ˇ Ruby Moreno ˇ Kiyoshi Nakajoe ˇ Hiroyuki Watanabe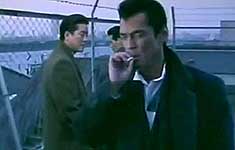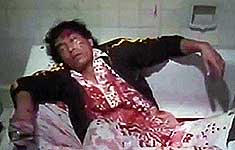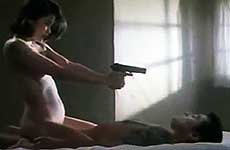 The story revolves around Shoichi Yomi, the son of a dying Yakuza boss. He decides to kill the head of another Family to prevent a possible attack on his own group during this time of weakness. Yomi brutally murders the gangster kingpin in a bowling alley as the granddaughter watches. But the brazen killer is shot multiple times and falls into a coma. He awakes ten years later in a Hiroshima hospital. Yomi immediately goes to hook up with his old Yakuza brother Eto in Shinjuku but soon realizes that much has changed in the world around him. Now, his friends and colleagues are controlled by corrupt cops. Essentially, the brotherhood is dead. Yomi resorts to working for two elderly bosses while constantly defending himself against other gangsters. He meets a prostitute and wants to start a new life with her but Yomi realizes they need money to successfully escape to a foreign country. The two plan a dangerous heist against the ruling Yakuza family.
Today, Takashi Miike is one of the most successful filmmakers in the world, certainly the most prolific. But his early projects - like this one - never saw a release outside of Japan and have since become impossible to find. Among these "lost" movies are his first and second, LADY HUNTER: PRELUDE TO MURDER and EYE CATCH JUNCTION: MINI PATROL both from 1991. Another from the period is the insane actioner HUMAN MURDER WEAPON. And now, comes SHINJUKU OUTLAWS. It's a celebration for Miike fans everywhere.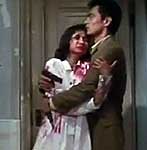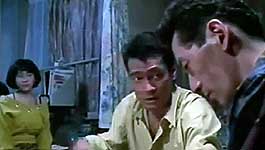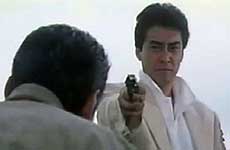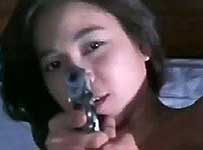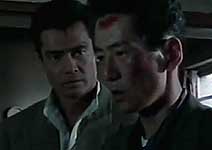 A Japanese film with English subtitles; widescreen, uncut (94 min.)
in DVD format, encoded for ALL REGION, playable on any American DVD machine.
Extras include selected theatrical trailers.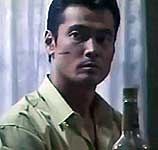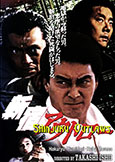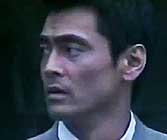 Graphic Violence/Nudity/Sexual Brutality
recommended for adult audiences