The BOB DYLAN movie
Fully Uncut, Original 4 Hour Version!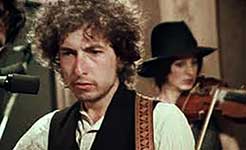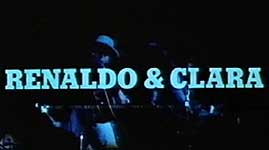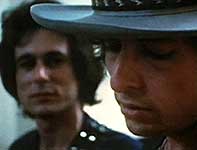 Original American Title: RENALDO & CLARA
also known as BOB DYLAN'S ROLLING THUNDER REVIEW

director: Bob Dylan
starring: Bob Dylan · Joan Baez · Ronnie Hawkins · Alan Ginsberg · Aldo Guthrie · Sara Dylan · Roger McGuinn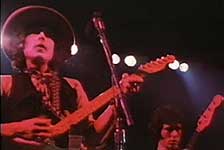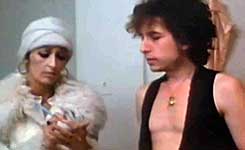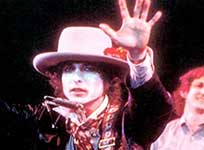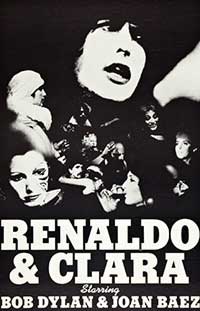 Imagine winning a time-machine lottery and getting whisked back to the '70s to spend a day with Bob Dylan and his friends. Frankly, there's no need to imagine. This movie is such a time machine. Here is an astonishing pop culture visualization, when the Beat Generation was eclipsed by the emerging Post-Modern Movement. And you have a front-row seat, with Bob Dylan as your guide.
    Obviously, "Renaldo & Clara" is a different sort of film, Bob Dylan's rambling uncomfortably personal exposé - running nearly 4 hours - covering everything from his true-life love triangle (between himself, Sara Dylan and Joan Baez) to the blooming counterculture, punctuated by his hard-driving concert tour, The Rolling Thunder Revue. The movie is filled with great music and very interesting people. While most of the dialogue appears to be impromptu, writing credits go to Dylan and distinguished playwright/screenwriter. The director is Bob Dylan. It is his film and his vision. The assistant director is Jacques Levy [the man who produced/directed OH! CALCUTTA! on Broadway. Levy would also become Dylan's writing partner for most of the songs on the 1978 Desire album.
    This time-capsule-of-a-movie is both a massive concert-tour film and an invitation into the personal sphere of rock-legend Bob Dylan's life.