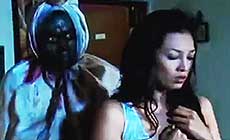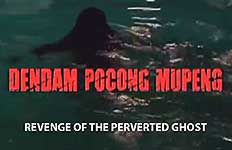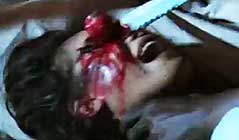 original Indonesia title DENDAM POCONG MUPENG [Revenge of the Perverted Pocong (Ghost)]

director: Setiadi Rimba (as Steady Rimba)
starring: Andi Soraya · Trio Macan · Ferly Putra · Lia Ladystra · Tesa Mariska · Rizky Mocil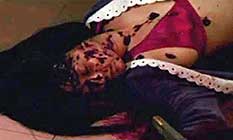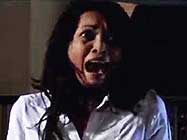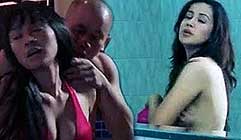 Andi and Rini are lovers who meet tragic deaths, he is electrocute while she accidentally falls from the balcony. They both transform into wandering ghosts, driven by lust, when the place becomes a boarding house for college students. After their deaths, the house is purchased by a real estate investor named Harun. He's the one who ignored the hauntings and began renting to students. Each of the new residents start to experience strange happenings. The pocong (ghost) is Andi, a voyeur in his previous life [often the reason for many disagreements between him and his girlfriend] so he is obsessed with peeping on students Sherly and Mira. His sex mania turns to mayhem when his partner Rini - now a kuntilanak (female ghost) - continues to ignore his sexual advances. Apparently she had been menstruating at the time of her death [the reason for their argument which ultimately had lead to their demise] and so now, in the afterlife, she continues to be 'unavailable' to the perverted ghost.

This was an early movie for K2K Pictures, a studio with an exploitive brand of in-your-face violence and lowbrow humor that catered to young Grindhouse crowds. This film was written by studio boss K.K. Dheeraj. The director is former actor/scripter Setiadi Rimba [working here as Steady Rimba], who also penned TRAGIC SECRET OF CLOVER BRIDGE for the maverick studio.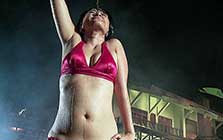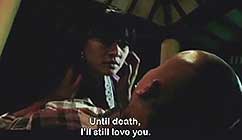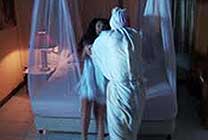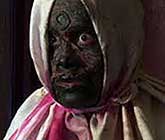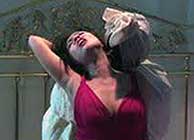 An Indonesian film with English subtitles; widescreen, uncut (73 min.)
in DVD format, encoded for ALL REGION, playable on any American DVD machine.
Extras include selected Indonesian trailers.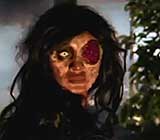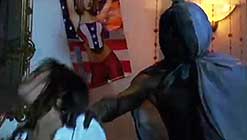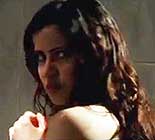 Graphic Violence/Gore/Sexual Themes/Sexual Brutality
Suggested for Mature Audiences