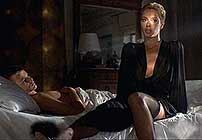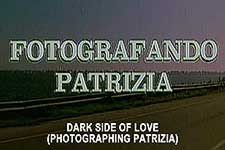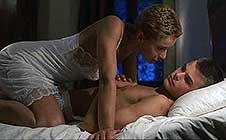 original Italian title FOTOGRAFANDO PATRIZIA [Photographing Patrizia]
also known as LES PLAISIRS INTERDITS [Forbidden Pleasures] (French) and INCEST

director: Salvatore Samperi
starring: Monica Guerritore · Lorenzo Lena · Gianfranco Manfredi · Gilla Novak · Saverio Vallone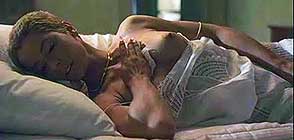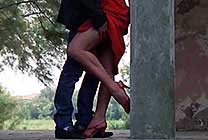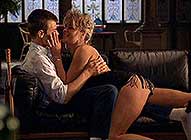 Here is the complex (and controversial) relationship between Patrizia, a beautiful successful fashion-designer, and her brother, Emilio. He is an introvert, hypochondriacal youth, who spends his days watching hardcore porn on TV, slipping further and further into isolation. Their relationship grows as the two begin to talk about their sexual obsessions. In turn, he convinces her to allow him to photograph Patrizia in a series of increasingly erotic poses. All this leads to the inevitable sexual encounter.
Salvatore Samperi is best known to genre fans for writing and directing Florence Guerin's sexy film CORRUPTION (La Bonne). He helmed preciously few projects and turned to television production after that movie. His L'Onore e il Rispetto [Onore and the Honor] began as a mini-series in 2006 but its popularity accounted for five more seasons. Mr Samperi was not able to see his series reach the pinnacle as he died from a heart attack in March 2009 at age 64.
Interestingly, the English dubbed version of this film tends to play down the obvious incest theme, sometimes referring Patrizia to "governess" rather than sister.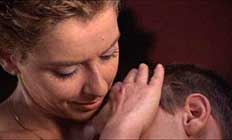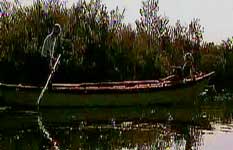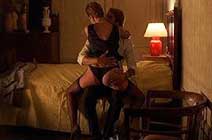 An Italian film, English language version; widescreen, uncut (89 min.), in DVD format,
encoded for ALL REGION, playable on any American DVD machine.
Extras include selected theatrical trailers.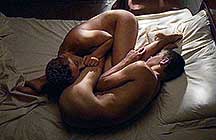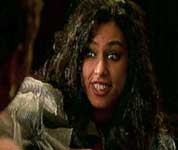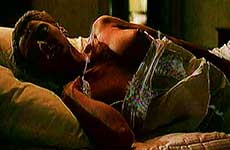 Nudity/Sexual Themes/Incest
Suggested for Adult Audiences