DUE TO EXCESSIVE AND EXTREME SEXUAL BRUTALITY
THIS FILM IS FOR ADULT AUDIENCES ONLY 18+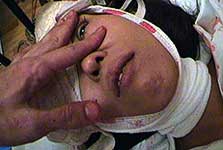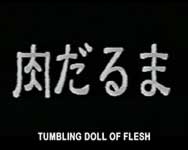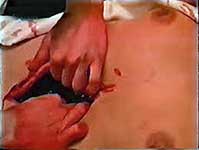 original Japanese title NIKU DARUMA [Meat Punching Bag]
also known as PSYCHO SNUFF FILES and FLESH DOLL

director: Tamakichi Anaru
starring: Kanako Ooba · Kikurin · Tamakichi Anaru · Yuuji Kitano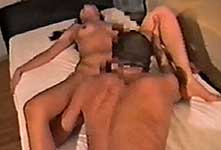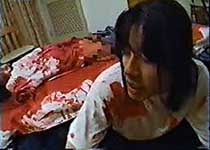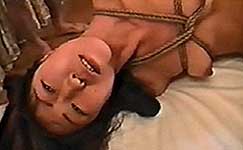 The filming of an Adult Video becomes brutal when lead actress Kana decides she doesn't want to participate in anemia S&M games. But instead of stopping the session, the director escalates to physical violence, resulting in a disturbing, real-life snuff movie.
Obviously inspired by GUINEA PIG and similar productions [they, themselves, the culmination of Michael and Roberta Findlay's SNUFF], this debut film from director Tamakichi Anaru remains one of the legendary Xtreme examples of cinema taboo today. It is nasty. Meanspirited. And ultimately, reprehensible.

This movie is recommended for acquired tastes only and it is definitely NOT for anyone under 18.
Please note: The film is totally uncut, however [as it was produced in Japan before government censorship laws changed] all shots of genitalia are visually pixelated (see pic below center for example). No other versions of this movie have ever existed.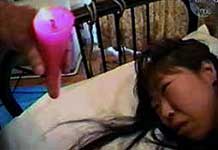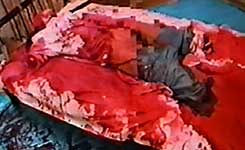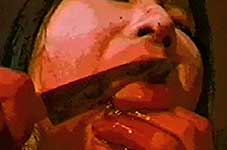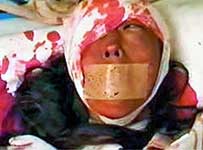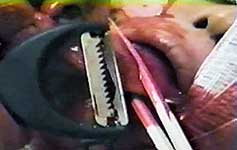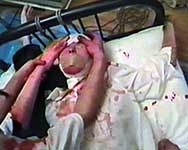 A Japanese film, with optional ON/OFF English subtitles; fullscreen, uncut (73 min.),
in DVD format, encoded for ALL REGION, playable on any American DVD machine.
Extras include selected Xtreme trailers.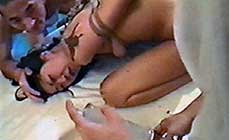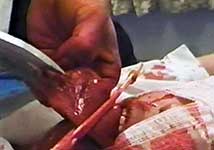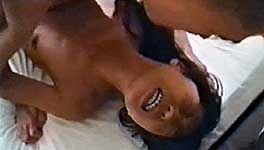 Graphic Violence/Nudity/Strong Sexual Themes/
S&M/B&D/Sexual Brutality/Rape
For Adult Audiences Only 18+