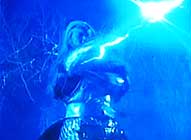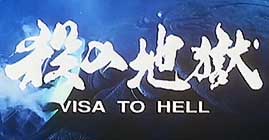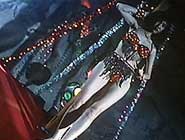 original Hong Kong title SHA RU DI YU [The Murderer Goes to Hell]

director: Dick Wei
starring: Dick Wei · Kara Wai · Wai Lam · Sing Chen · Lung Tien-Hsing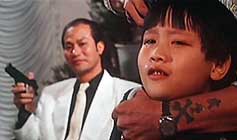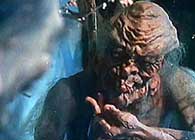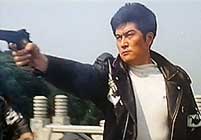 Cult star Dick Wei writes, directs and stars in this very unusual [and rare] cop film. In this movie, Dick - once again - plays the bad guy. He's a vicious yet affluent gangster who has fallen under police radar to become the target in a sting operation. This makes Dick furious. He and his gang break into the cop's condo and kill both his wife and young son. When the detective arrives home, he catches Dick on the way out and corners him. But Dick doesn't want to give the cop the satisfaction of making an arrest, so he jumps to his death. The detective, still hungry for vengeance, follows Dick into Hell.
Over the years, since 1973, Dick Wei [born in Taiwan as Dik Wai, 1953] appeared in close to 150 films. He has most always been the villain of the movie, the foil to everyone from Jackie Chan to Moon Lee. For his early martial arts projects [HEAVEN SWORD, DRAGON SABRE, et al], he used the alias Tu Lung, later switching to Dick Wei for WITCH FROM NEPAL and SEVENTH CURSE. After moving from Hong Kong to Beijing in the late '90s, he is still acting today, but concentrating more on television than the big screen.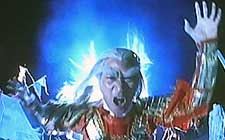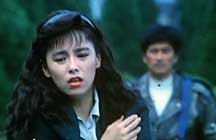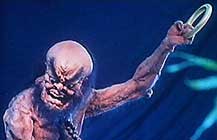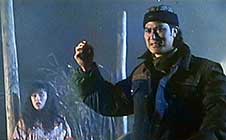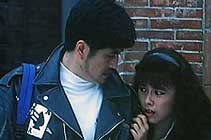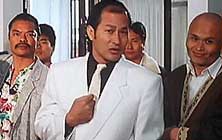 A Hong Kong film, with optional ON/OFF English subtitles; widescreen, uncut (93 min.),
in DVD format, encoded for ALL REGION, playable on any American DVD machine.
Extras include selected trailers.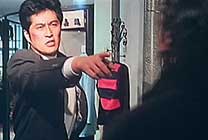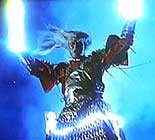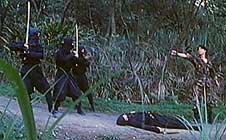 Violence/Sexual Themes/Drugs/Sexual Brutality
For Mature Audiences