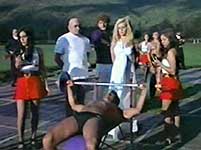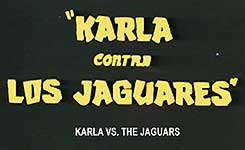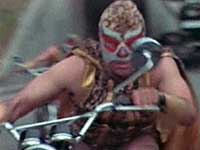 original Mexican/Colombian/Brazilian title CARL CONTRTA LOS JAGUARES

director: Juan Manuel Merra
starring: Marcela Lopez Rey · King Bryner · Gilberto Puentes · Wayne Gerolomon · The Jaguars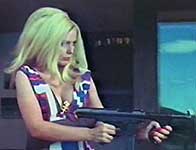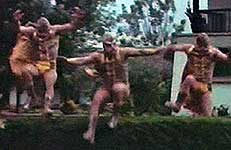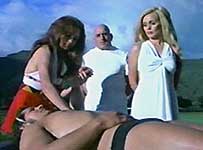 The diabolically evil Karla and her army of zombie Autoatons plan to steal the entire cash reserve from massive Capital Bank. But Superheroes, the Jaguars [a special undercover police unit in capes, masks and leather briefs], are recruited to stop her.

This one was obviously influenced by the James Bond mystic and the Mexican Luchador craze. And, as such, it's terrific Saturday afternoon, popcorn fare. Interestingly, the main emphasis is on Karla (played by Argentina sex star Marcela Lopez Rey) and her team [which includes various mad scientists, mind-controlled drugged-out Autoatons, and their mini-skirted keepers/trainers]. The Jaguars don't even enter the scene until the halfway point.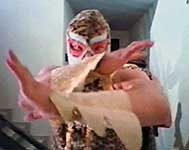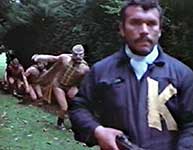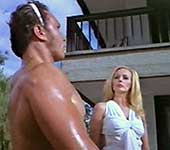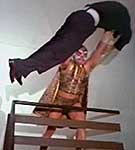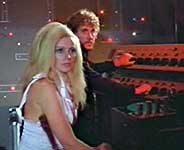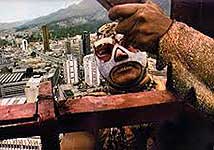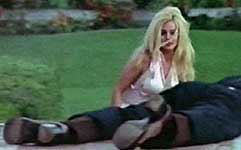 A Mexican/Colombian/Brazilian CO-production, in Spanish with optional ON/OFF English subtitles;
fullscreen, uncut (85 min.), in DVD format, encoded for ALL REGION,
playable on any American DVD machine. Extras include scenes from the next Jaguars film.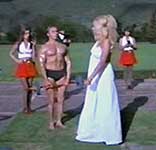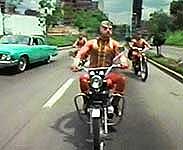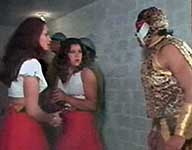 Violence/Sexual Themes/Drugs/Sexual Brutality
For Mature Audiences