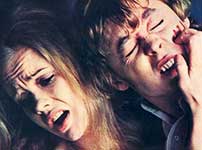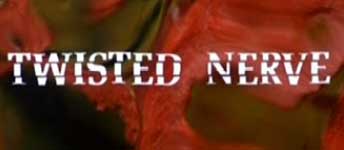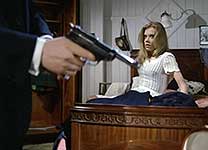 Original British Title: TWISTED NERVE

director: Roy Boulting
starring: Haley Mills · Hywel Bennett · Billie Whitelaw · Phyllis Calvert · Frank Finlay · Barry Foster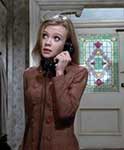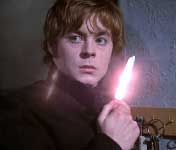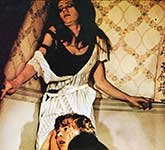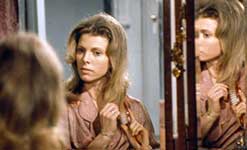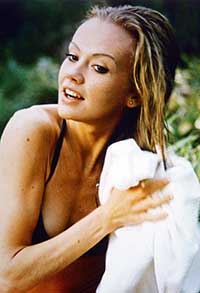 Martin Durnley (played by Hywel Bennett), is the brother of Hank, a young man suffering from "mongolism" [now called Down Syndrome]. Although outwardly healthy with no physical signs of the disease, Martin is beginning to experience some psychopathic, psychosexual tendencies supposedly linked to a twisted chromosome inherited from birth. This disorder, affecting him with waves of violence and lust, manifests as a split personality for Martin. He becomes  the mentally-challenged 'Georgie' after meeting Susan (Haley Mills), a virginal employee at a toy store. He attempts to seduce her, but Susan is unmoved [and a bit frightened] by his childish behavior. Instead, the more forceful 'Martin' turns his attentions to Susan's mother, resulting in rape and murder.

This legendary thriller was praised [Billie Whitelaw winning the British Academy's Award for Best Supporting Actress as Susan's mother Joan] and damned [for falsely linking murderous behavior to Down Syndrome]. Today, the film is considered one of the very best British thrillers, praised by Quentin Tarantino who also used some of the soundtrack in Kill Bill.

Haley Mills, the former Disney 'child' actress (The Parent Trap, That Darn Cat, et al) and pop singer (Let's Get Together), used this movie and the previous Family Way [both directed by British filmmaker Roy Boulting] to break from her bubblegum Pollyanna persona. In addition, shortly after making this movie, she became director Boulting's mistress while he filed for divorce, eventually marrying him despite their 33 year age difference. She was the subject of the British gossip pages for years to follow.

A British film in English Language, widescreen format, uncut (112 minutes),
DVD encoded for ALL REGIONS NETS FORMAT; extras include original theatrical trailer