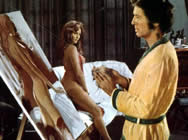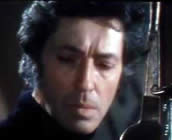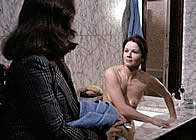 Original Italian Title LA ROSSA DALLA PELLE CHE SCOTTA
[OBLIGATORY PINK SHADE OF SKIN]
also known as SENSUOUS SPIRITS and RED HEADED CORPSE
director: Renzo Russo
starring: Farley Granger · Erika Blanc · Krista Nell · Ivana Novak · Venantino Venantini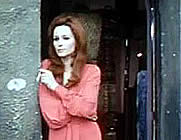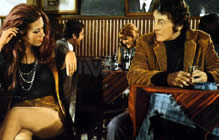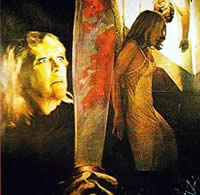 Farley Granger stars in this bizarre mixture of ghost story and Euro thriller (made - perhaps - even stranger due to its Turkish influences). A small time artist named John Ward, struggling to find inspiration for his artwork, visits a group of hippies partying in the woods. They understand his desperation and give him a broken mannequin. Upon returning to his house, Ward discovers that he has brought back much more than he bargained for... the mannequin transforms into a beautiful woman. As he begins to doubt his sanity, the living doll - with her unflinching promiscuity and unbridled lust - gives him further reason for desperate madness to unfold into murder.
Mr Granger was an American actor who worked with Alfred Hitchcock in the early '50s, moved to TV in the '60s (starring in everything from KRAFT THEATER to HAWAII FIVE-O) before relocating to Italy in the '70s. He is probably best known to genre fans for his starring role in WHAT HAVE THEY DONE TO YOUR DAUGHTERS (1974) and his numerous movies for Lucio Fulci [DEVIL'S HONEY, DEMONIA, WHEN ALICE BREAKS THE LOOKING GLASS, and CAT IN THE BRAIN. Farley Granger died at age 85, March 2011.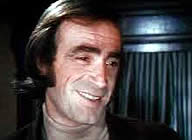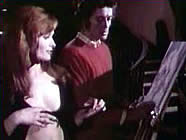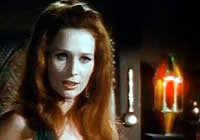 An Italian/Turkish co-production in English language; widescreen format (16:9), uncut version (84 min.), DVD encoded for ALL REGION NTSC WORLD FORMAT, playable on any American machine. Extras include theatrical trailers.
Violence/Nudity/Drugs/Sexual Brutality
Intended for Adult Audiences