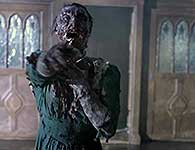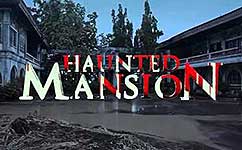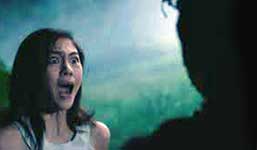 original Filipino title MABILANG MANSION [Haunted Mansion]
also called HAUNTED RETREAT HOUSE

director: Jun Robles Lana
starring: Janella Salvador · Mario Mortel · Jerome Ponce · Janice de Belen · Iza Calzado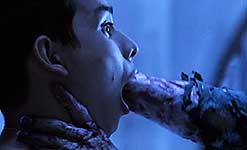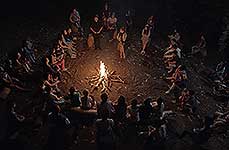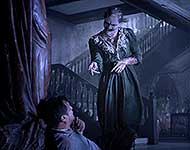 A group of high school students on retreat in a remote house find themselves haunted by a restless, vicious spirit.
Ella (current Filipino 'it' girl Janella Salvador) can see ghosts. But this ability causes nothing but trouble for her [including the death of her beloved father] so she has wisely learned how to block it. However, her personality causes other students to "think she's weird" and Ella is constantly bullied, especially by the school bitches. The entire class embarks on a Catholic weekend retreat with Father Anthony at a rural mansion. As it turns out, the place is haunted by [what seems to be] the ghost of a girl who had been raped and murdered by a caretaker. But, in reality, it's the sinister ghost of her mother doing harm. Ella must learn to embrace her special "gift" to save herself and her classmates. But things don't go as expected.
This is a big budget Filipino production from Jun Lana, a director who amassed an impressive body of television work in the decade prior to this project, as producer/creative director for 14 different hit series. He has since concentrated exclusively on theatrical films. In turn, actress Jane Salvador jumped from this movie into a hit TV series, Killer Bride, now in it's 7th Season (120+ episodes). She plays the lead character, Emma Bonaobra.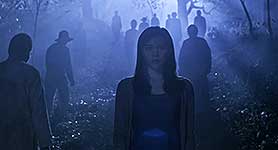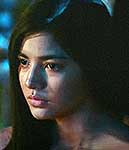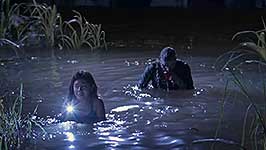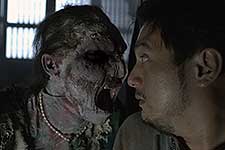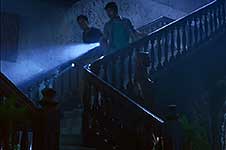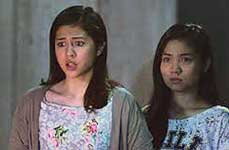 A Filipino Film, with English subtitles; widescreen, uncut (100 min.), in DVD format,
encoded for ALL REGION, playable on any American DVD machine.
Extras include original theatrical trailer.
Graphic Violence/Gore/Rape/Sexual Brutality
For Mature Audiences