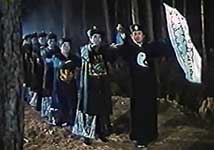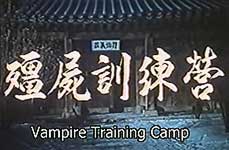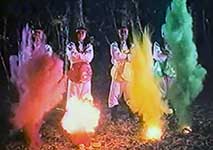 original Taiwanese/Chinese title JIANG SHI XUN LIAN YING [Vampire Training Agency]

director: Chang Chien-Chi
starring: Jack Long · Chan Yen (as William Yen) · Lee Hoi-Hing · Shan Chang · Chien Jing-Hua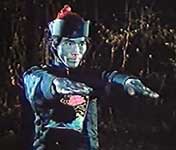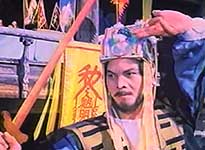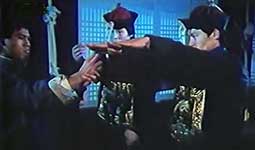 It's sort of like GHOUL SEX SQUAD without the porn. Here's a rare Taiwanese movie cut from the same pattern as HAUNTED COP SHOP and OPERATION PINK SQUAD, probably intended for a young market but littered with politically incorrect stuff including piss jokes. The story deals with Master Monk Yu who runs a after-death pre-burial agency designed to prepare cadavers for the afterlife. If the corpse was victim of a suicide or violent death, it cannot be buried [the soul will be condemned to wandering as a vampire] and must go through a training (cleansing) before being put in the ground. During this process, the dead bodies rejuvenate as vampires ready for discipline sessions. However, an evil magician named Master Chang is impressed by the obedient vampires [his own living dead servants are impossible to control] and he decides to steal the creatures and use them in his personal army.
Director Chang Chien-chi was best known as a scriptwriter (WOMAN AVENGER for Lee Tso Nan). He was also Lee's assistant director for numerous projects including SHAOLIN VS LAMA. This would be his final movie as director, but today he continues to work in Taiwan as a scripter under the name Robert Chang.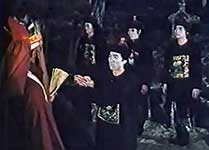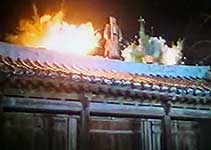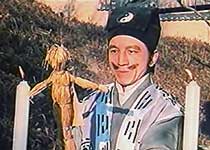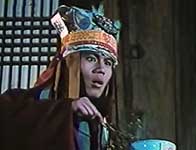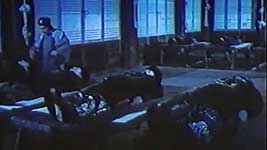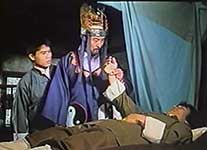 A Taiwanese/Chinese Film, with English and Chinese subtitles; widescreen, uncut (93 min.),
in DVD format, encoded for ALL REGION, playable on any American DVD machine.
Extras include selected theatrical trailers.