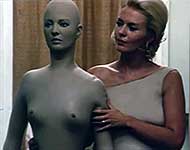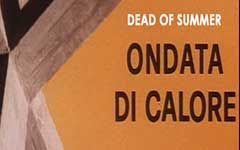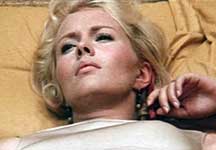 original Italian title ONDATA DI CALORE [Heat Wave]

directed by: Nelo Risi
starring: Jean Seberg · Luigi Pistilli · Lilia Nguyen · Gianni Belfiore · Paolo Modugno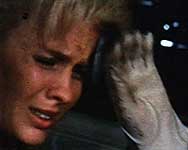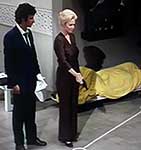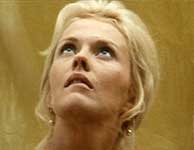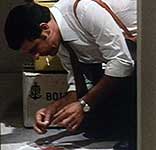 Sunday morning. Joyce Grasse, an American living in Morocco, wakes up in a cocktail dress. A sandstorm is raging outside the house. Joyce does not know exactly whether she is awake or dreaming. Her Vietnamese housekeeper helps her get dressed. Joyce then drives to the beach. She begins to wonder if she may have killed her husband. And Joyce starts to think she might have hid his body in the laundry basket. But...
This thriller - an ode to the cinema of Michelangelo Antonioni - is directed by Nelo Risi, the younger brother of Italian filmmaker Dino Risi. It is an uncompromising mixture of Giallo and nouvelle vague, starring displaced American actress Jean Seberg, a couple years before her CORRUPTION OF CHRIS MILLER. In reality, despite a robust early career (which includes such hits as Bonjour Tristesse, Lilith, Paint Your Wagon and of course Jean-Luc Godard's Breathless), Ms Seberg had difficulty finding work in Hollywood after an ugly disagreement with ex-lover Clint Eastwood. She went to Italy for this film in 1971 and decided to stay. Her deteriorating mental state, complicated by drug abuse and constant worldwide harassment from the FBI [as a result of her involvement with the Black Panther movement] caused a spiral that ended with an apparent suicide. Jean Seberg died under mysterious circumstances in Paris from a barbiturate overdose, August 1979, at age 40.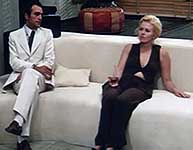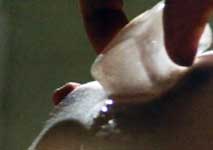 An Italian film with optional ON/OFF English subtitles; Uncut (89 minutes),
in DVD format, encoded for ALL REGION, playable on any American DVD machine.
Extras include selected theatrical trailers.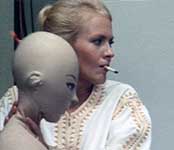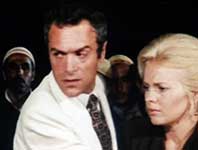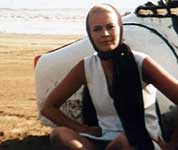 Nudity/Strong Sexual Situations/Violence
For Mature Audiences