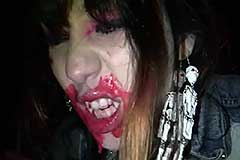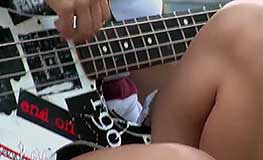 original American title BLOOD RAPE

directed by Tucker Bennett · Taeer Maymon · Zach Shipko
starring: Tucker Bennett · Brooke Candy · Chris Corrente · Alexis Hutt · George Kuchar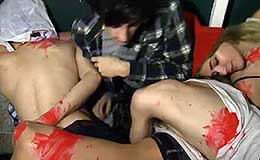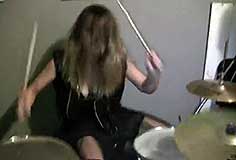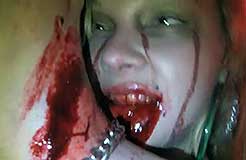 Notorious underground all-girl vampXcore band Bloodrape sets out on a reunion tour with the goal of brutally eliminating their audience. Two guys go to the concert with hopes of a thrash-fest but get more than they bargained for when bloody mayhem is the main event. However, the two are not slaughtered with the other fans because only they have a camcorder and know how to use it. The girls use them to document this tour-from-hell. They continue the tour, kill and eat random people, punctuated with castrations, orgies, slashings, vomit and more genital mutations.
Homemade trash [the 'concert arena' is somebody's living room] but driving metal music is a pleasant reminder that the Garage still lives. Probably the most significant thing about the movie is Brook Candy in the role of lead singer Baby K. This was an early project for Brooke Dyan Candy (born July 20, 1989), daughter of Tom Candy [former CFO for Hustler Magazine]. Shortly after this film [and not necessarily because of it], she enjoyed a series of popular Internet singles Das Me, Everybody Does and I Wanna Fuck Right Now before signing with RCA Records in 2014. After the hit song Opulence, she joined the Columbia/Sony roster.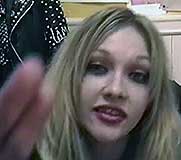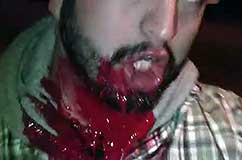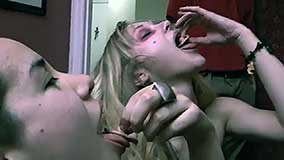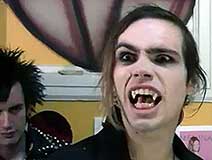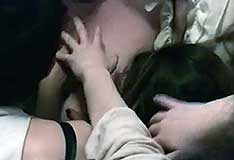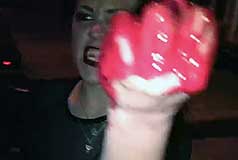 An American film in English language; 77 minutes, widescreen
in DVD format, encoded for ALL REGION, playable on any American DVD machine.
Extras include Bloodrape trailers.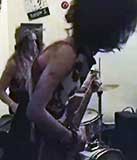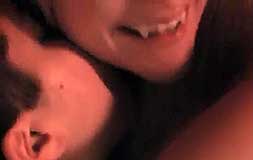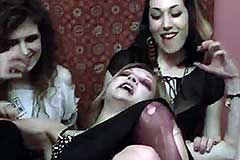 Nudity/Extreme Violence/Gore/Strong Sexual Situations
Recommended for Adult Audiences