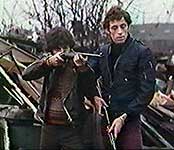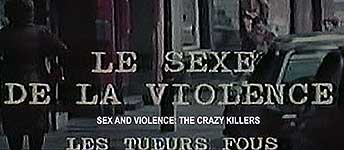 original Belgium title LE SEXE DE LA VIOLENCE [The Sex of Violence]
French title: LES TUEURS FOUS [The Crazy Killers]

directed by Boris Szulzinger
starring: Roland Maden · Dominique Rollin · Georges Aminel · Georges Aubert · Patricia Corneliss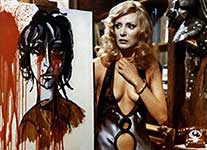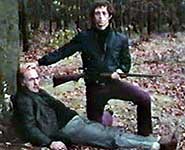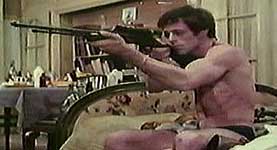 Dominique and Roland (played by Dominique Rollin and Roland Maden) are a gay couple living in Brussels. They also have an unusual relationship with an older journalist (Georges Aminel). Looking for kicks, Dom and Roland begin stealing cars and murdering people indiscriminately. These killers then take photos of their conquests and send the pictures to their journalist lover, presumably as a test to see if he can stay loyal to them and not disclose identities.
There is probably no other film that so relishes gloom. The scope is constantly dreary, whether in story or landscape. A forever gray sky hangs listlessly, engulfing everything and everyone. The characters - Dominique and Roland - simply exist, lacking all human empathy as they inflict pain and suffering on bottom-feeders of society. There is no bravado in their spree. Rather, only a maddening sense of meaningless as they torment and kill fringe members of society, rangng from an old man on a bicycle or to a helpless pregnant woman.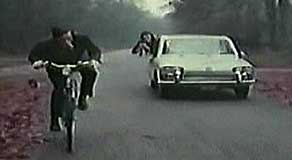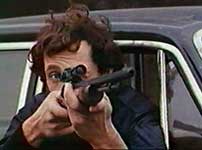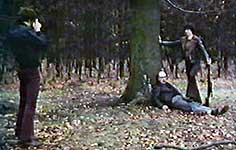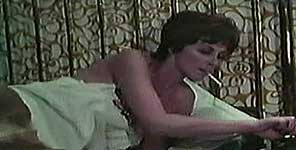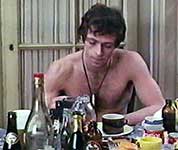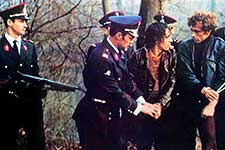 A Belgium film in French with optional ON/OFF English subtitles; 82 minutes, widescreen
in DVD format, encoded for ALL REGION, playable on any American DVD machine.
Extras include selected theatrical trailers.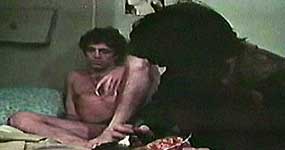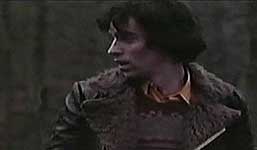 Nudity/Graphic Violence/Homosexual Theme/Sexual Situations
Recommended for Adult Audiences