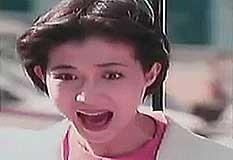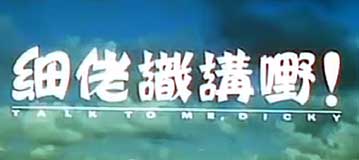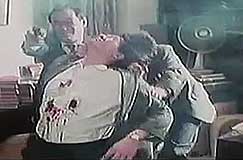 original Hong Kong/Chinese title XI LAO SHI JIANG YEI

director: Alfred Cheung
starring: Michael Wai-Man Chan · Alfred Cheung · Michael Chow · Hsin Te-Hsun · Maria Tung Ling · Elaine Wu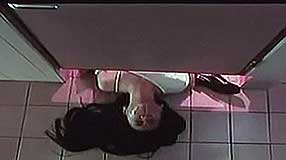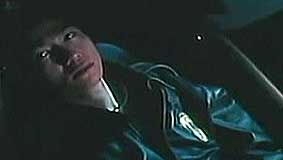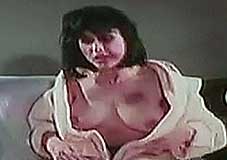 In easily the most offensive, politically incorrect HK movie of all time, two police detectives train their penises to communicate telepathically with penises of potential suspects in a serial rape case. Yes, that's right. It's supposed to be a comedy [of course] but the rape sequences are surprisingly graphic and disturbing. The humor is jarringly inappropriate as these two cops abandon all decorum in their attempt to uncover - so to speak - the ultimate truth.
Internet movie critic David Als wrote: "Here is a film is so bizarre it borders upon surrealism, wooden (ahem) acting - there are laughs aplenty, many perhaps not intended. As b-movies go, this is five-star garbage."
Director Alfred Cheung is an actor with ties to the Jackie Chan/Sammo Hung troupe, starring in almost 100 movies including Chan's high profile Twinkle Twinkle Lucky Stars and Hung's PEDICAB DRIVER. He also played Dr Lamb in Anthony Wong's THREE DAYS OF A BLIND GIRL. As a director, he has helmed only a few movies but does seem to have a fascination with male genitalia. His project just prior to this one was a comedy called That Vital Organ.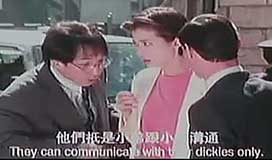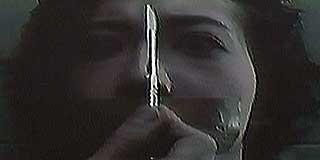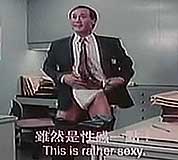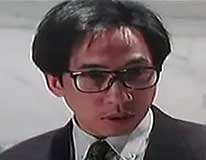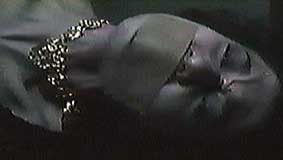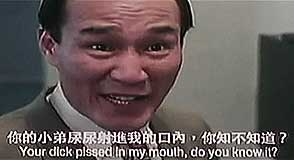 A CAT III Hong Kong/Chinese film with Chinese and English subtitles; 99 minutes, widescreen
in DVD format, encoded for ALL REGION, playable on any American DVD machine.
Extras include selected theatrical trailers.

Graphic Violence/Rape/Nudity/Strong Sexual Situations
Recommended for Adult Audiences