"In A List of All-Time Great Euro Exploitation Films...
This One MUST Be in the Top Five!"
--Cinemania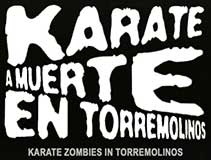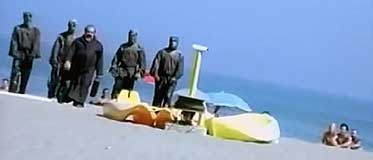 original Spanish title KARATE A MUERTE EN TORREMOLINOS [Karate Zombies in Torremolinos]

director: Pedro Temboury
starring: Curro Cruz · Sonia Okomo · Juan Paul Lapious · Angela Barea · Jess Franco · Pedro Temboury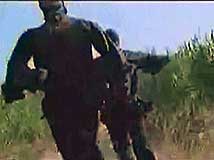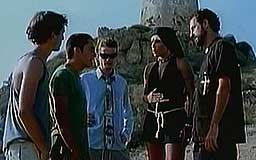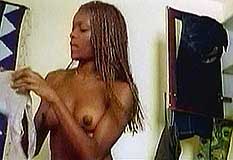 The year is 2000. The place is Torremolinos [a resort town on the southern tip of Spain known for its vibrant and liberal nightlife, particularly numerous bars and clubs]. It is a city nurtured by the sexual mythos of the '70s. Such a city does not seem prepared for the wave of terror that is approaching...
The evil Dr Malvedades and his karate zombies invade the city. Their mission is to remove the hearts from five "recently fucked" virgins as a sacrificial offering. Their attempt is to resurrect the fearsome monster Jocantaro from the depth of the sea, a half-octopus half-spider crab that destroyed Atlantis. The goal is to dominate the world.
But Jess (a boy who has vowed abstinence until his 23 birthday) and his friends, the Catholic Surfers Against Sexual Excess, will join forces against the Karate Zombies, armed with the martial arts techniques of Master Miyagi [played by Jess Franco] and the hypnotic power of Dr Orloff [director Pedro Temboury]. Things become even more dire when his voluptuous girlfriend Danuta cheats on him and gets captured by Dr Malvedades. Jess is desperate to rescue Danuta from the pending sacrifice but years of celebacy have also made him very horny.
This exceptional cult movie - the debut project by director Pedro Temboury - is one the best examples of current Spanish exploitation cinema, celebrated along with SEXO SANGRIENTO and THE CANNIBAL DOPE-FIEND MASSACRE.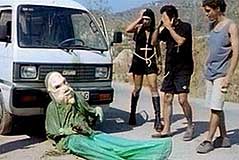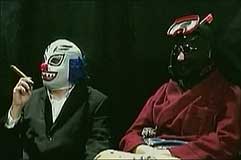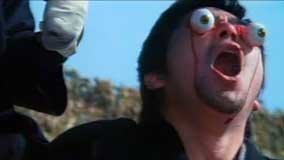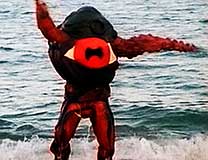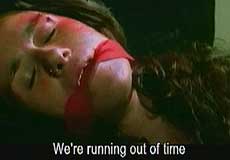 A Spanish film with optional ON/OFF English subtitles, uncut (77 minutes) widescreen in DVD format,
encoded for ALL REGION, playable on any American DVD machine.
Extras include original theatrical trailer.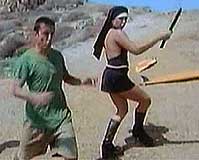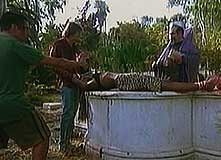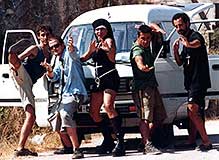 Graphic Violence/Nudity/Gore/Drugs/Strong Sexual Situations
Recommended for Mature Audiences